Metadata In Digital Asset Management Demystified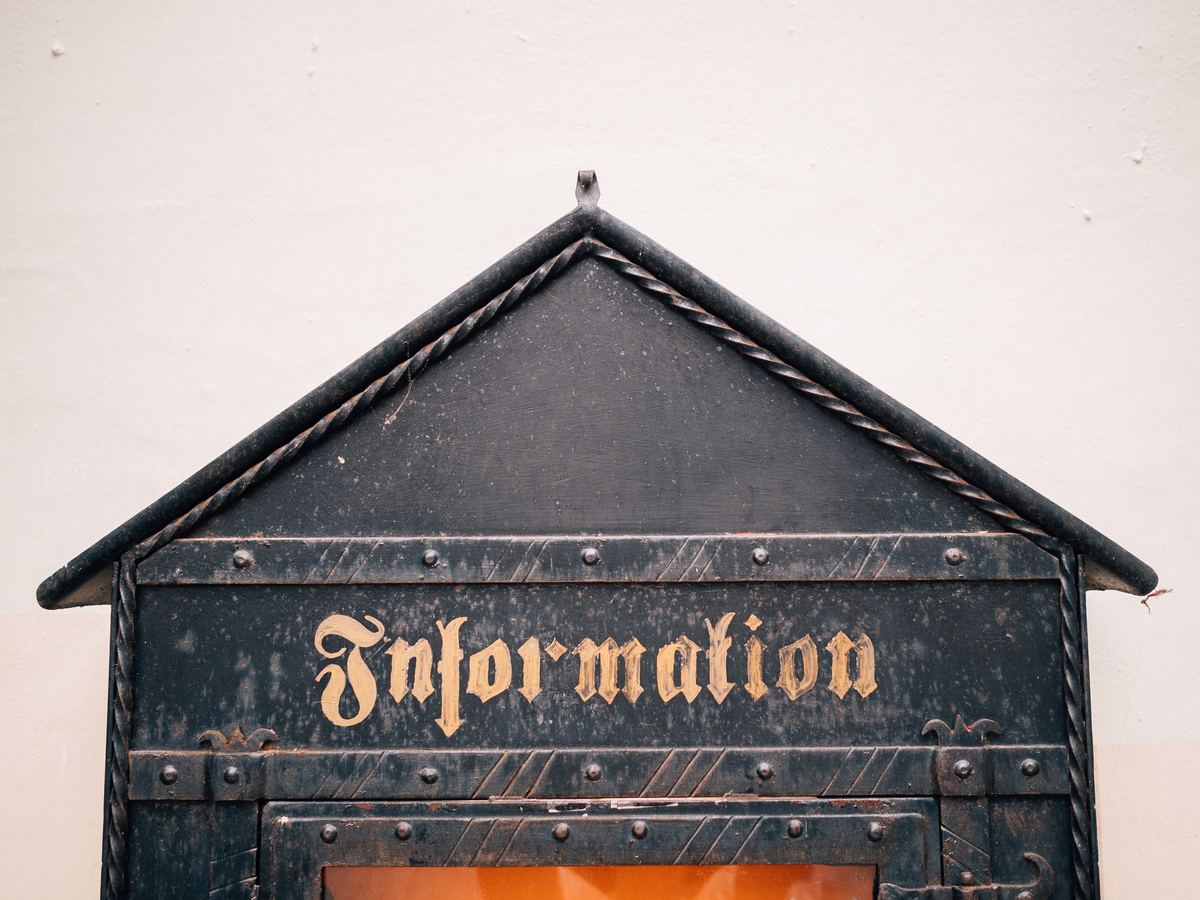 What is metadata? The word may sound unfamiliar or scary to some, but to librarians it is catnip. It is information about your information. The keywords you add, and the embedded information about the file, are the file's metadata. Without metadata, searching is not "needle in a haystack," it is all haystack…
Whistleblower Edward Snowden may have raised the profile of the word metadata more than anyone in the past few years. He described to the world the idea that file information (metadata) about our communications was being collected by the National Security Agency, and in the process suddenly made metadata a relatable topic.
All files come with a very basic set of metadata that you probably already find helpful; things like filename, date created, file size, file format. All of that information is accessible and usable, without you having to lift a finger. But you need to mull over what additional details would be advantageous when your users will be trying to find a file through search. Consider what you and your co-workers will need to know about an asset as you start your hunt. Make your assets discoverable!
The best way to begin thinking about what you need is to look at the types of files you are going to have in your library. Will they be text documents, images, PDFs, or working layout files like PSDs and INDDs? Will they be product shots or lifestyle shots? Will they be created in-house or purchased? You will likely have a wide assortment of categories, and your metadata can be adapted accordingly.
You may want to assign specific metadata fields to different types of files, tailoring the information that is connected with an asset profile. You will need specific criteria associated with different types of assets, since the metadata assigned to a file may be different based on its content, or file format, or how it is used.
What extra file descriptor information (metadata) will you need? Depending on the type of file and how it is to be used it may be sufficient to add Keywords or a Description. Images from a specific photoshoot might need in-depth descriptions, usage information, creation date, and expiration dates.
If you are a retailer or manufacturer it can be helpful to create specific fields when dealing with product shots, so that the user can quickly find what they need. If your product comes in different Colors or Sizes or Flavors, a field just for that information provides a skimmable line item for teammates to see easily. And including a field for the Sub-Brand, Model Number or SKU may be a successful practice, again for quick reference by reps and dealers.
Text documents (including presentation and .pdfs) may just require descriptive keywords in their metadata. Text documents should also be fully indexed in your digital asset management (DAM) system so that internal content is already searchable.
For both images and video, the two important supplemental metadata fields are Usage and Expiration. Not all assets may be licensed for perpetuity. Photographers often negotiate a limited use on their images, so it is extremely important to know how the image was licensed and its expiration date.
Setting expiration dates can be operationally beneficial as well. Perhaps certain documents, logos or images should not be used for more than a few years before being replaced or updated. Your DAM should alert the user who set the expiration on the asset when the expiration date comes due – that way it is a reminder to re-visit the usage or replace the file with a newer version. Or, perhaps a certain image has been overused! Expire that file now and it will force users to pick another image for their flyer, POS, or email.
Some other useful lifestyle photo fields to consider include; Photographer, Job Number, Location, Image Usage, Talent Usage, and Expiration Date. You may want to create a specific field for the Media Type the file is approved for too. How the image was licensed also includes what media it can be used in – does use cover everything or can it just be used online or in newspaper ads? The same goes for the people appearing in the photos – sometimes the model releases they signed are for a limited time and can even differ from the photography usage. In this way, setting Expiration Dates is crucial.
Or consider creating a Photographer Contact field for all shoots by mapping the embedded IPTC contact info, as you may have to contact them when you need to purchase additional use in the future. No one wants to type any information in twice… Your DAM should intentionally map this so that it is easily viewable and visually appealing.
As we mentioned and Snowden revealed, there is some very basic metadata that is already attached to every file (date, size, file format etc). If you are moving files over from a previous DAM system, there could be even more information embedded within the IPTC fields or within the old system. Your old system should provide you with the ability to export all associated metadata so it may be reassociated with the files in your new system, thus preserving the added value of the work done to tag files previously.
Metadata is a love note to the future
Jason Scott, archivist and maintainer of textfiles.com
Upon upload, your DAM will index any existing metadata that happens to be embedded in the original file. This embedded metadata is now searchable. If the asset is an event or lifestyle photograph the photographer or stock company often inserts information so that the file always travels with some key data. You will also import the specifications for the image; the resolution and file size. Your new DAM system should also be able to import corresponding metadata from another system in a csv format. Research this area carefully to capture and maintain valuable information as you transition between systems. And, make sure your new system provides you with the ability to preserve assets, metadata, and architecture upon export.
Creative departments in particular often need to record complex metadata arising from lifestyle and event images. These images have many elements and often a lot of information and elements that need to be noted and tracked. For example reproducing low-res images in printed pieces would be a definite no-no. Then, instead of shiny happy people, you end up with choppy pixel people! Having access to the correct metadata ensures proper assets are chosen for the proper channels.
Your DAM is a flexible commercial application that serves the goals of your institution, but what about agreed upon standards? For reference below see the Library of Congress recommendations for digital photograph metadata;
Title
Creator
Creation Date
Place of publication
Publisher/producer/distributor
Contact information
(Include if available)
Common embedded schema (e.g., FGDC, ISO 19115, IPTC)
Language of work
Other relevant identifiers (e.g., DOI, LCCN, etc.)
Subject descriptors
Abstracts
Key or reference to each data field and technical production information (e.g. EXIF metadata from digital camera)
As important as adding this extra information to and about the file, is creating consistency in the language being used so searchers can be confident of their results in the future. This introduces the idea of a controlled vocabulary which we have touched on before. But to create this structure of file type fields and relevant and consistent descriptions, you must first consider the strategic use of the assets, the user base, and the technology at hand. Your information governor, librarian, taxonomist, and DAM manager (perhaps that is all the same person at your firm?) will have a wealth of institutional knowledge to add as well. Make sure they are involved in the process.
Once you are working in your DAM it is highly instructive to review your practices periodically as well. Admins, make your metadata do the work for you. Use reports and analytics to find how users are searching and downloading within your DAM, by reviewing the assets and filetypes types that are being uploaded and make metadata changes to accommodate. Users, let your Admins know how you are searching. If you are typing in keywords that you think should work but are not getting expected results, tell your Admins.
This is all fantastically interesting, but why? Why do this at all? Because metadata vitally supports the primary directive of digital asset management; re-use! Tag it properly once and your valuable file is findable forever. You might report this as ROI. I say no more haystacks.