SHARING
Your account manager needs to quickly access the latest marketing materials for a customer meeting.
Send a quick link to a couple of files, send an email about a new folder, or post marketing materials directly to your social-media outlets—all from the same window.
WHAT THE ACCOUNT MANAGER SEES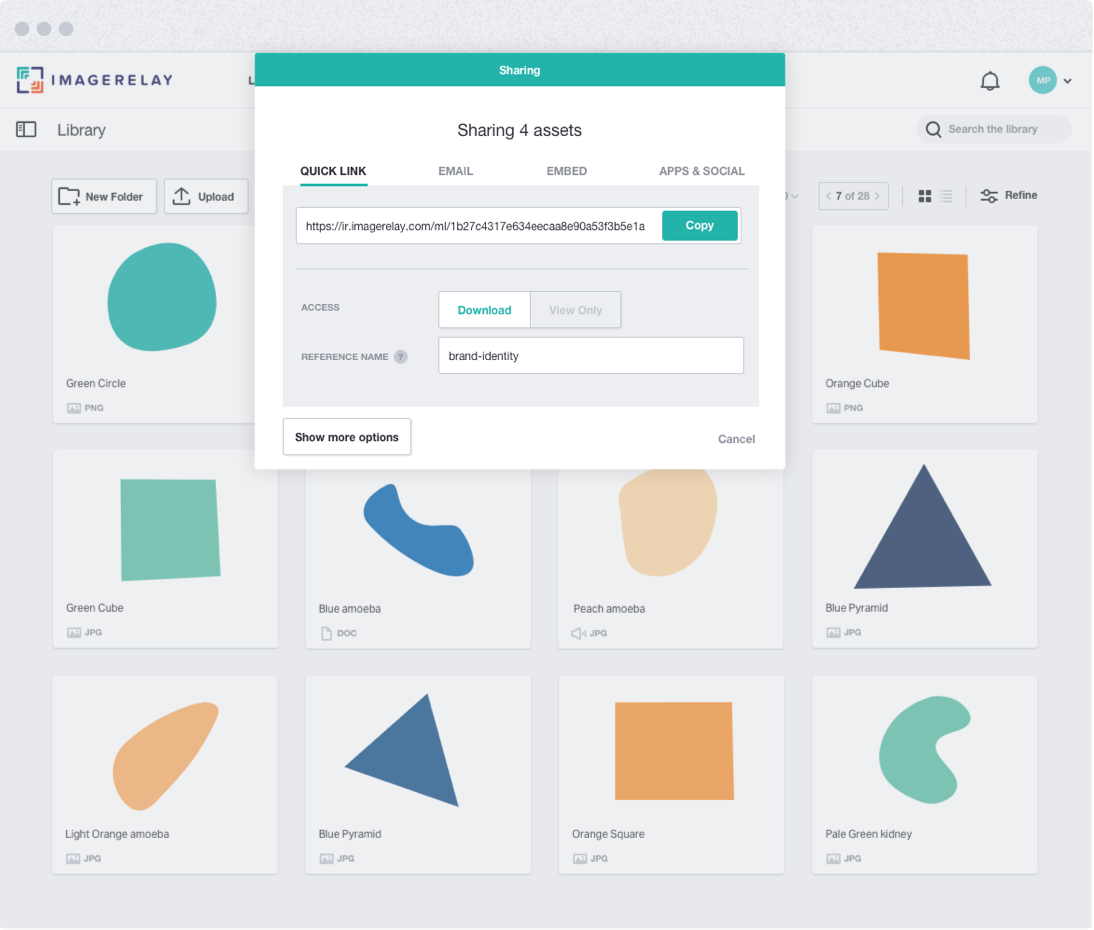 WHAT THE CUSTOMER SEES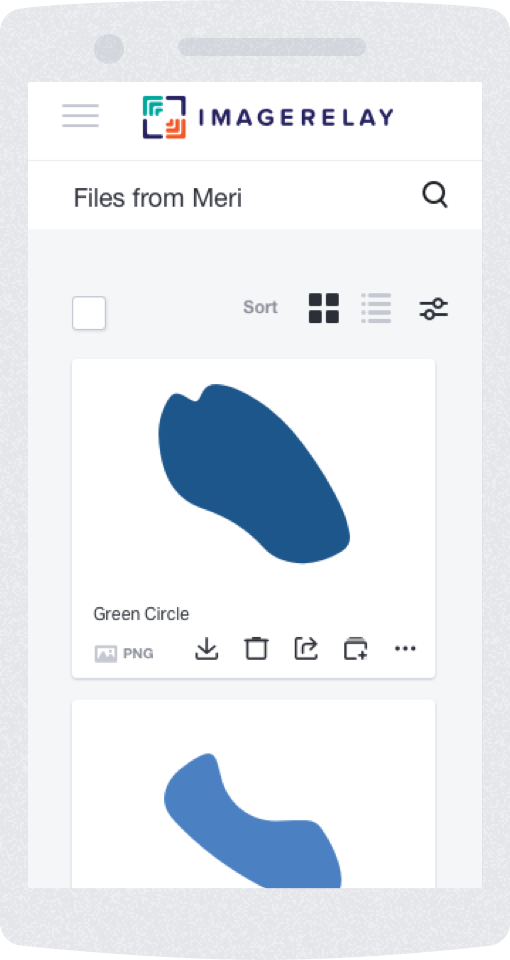 Share in any form—all from the same window.

Additional options give you full control of what you share and how you share it.

Mobile-friendly for easy access anytime, anywhere.