Digital Asset Management Vendors - Selection Guide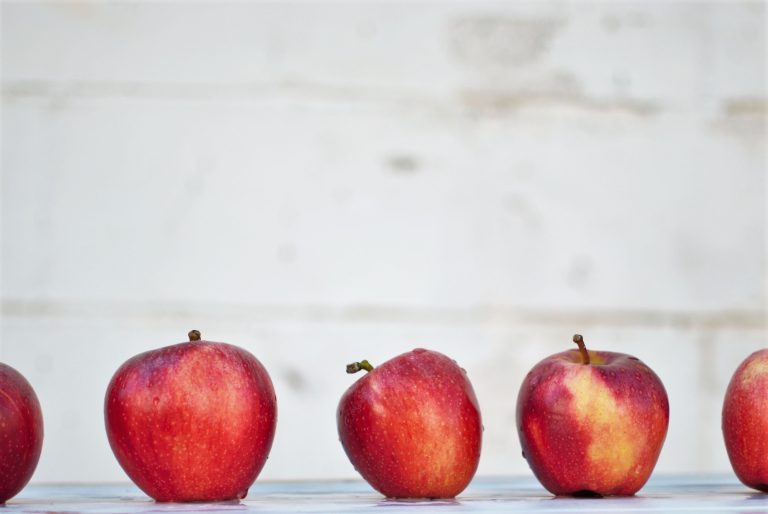 With a plethora of Digital Asset Management Vendors, purchasing a digital asset management (DAM) system can be daunting. With prices ranging from a few thousand dollars per year to tens of thousands of dollars per month, investing in digital asset management is a huge commitment so you want to find the right vendor from the start. And there are a lot of digital asset management vendors with great sales people and big marketing budgets all showing you how they are the best solution for you.
We created this guide to vendor selection, and the downloadable checklist template, to help you cut through some of the noise and get to a fair apples to apples comparison between your options.
In this guide we'll take you through the steps of the digital asset management vendor selection process including strategic considerations, comparing feature options, evaluating social proof, and figuring out the right digital asset management vendor fit for your business.
The handy spreadsheet will help you track these characteristics as you conduct a vendor comparison. Fair warning - a filled out spreadsheet will not give you all the answers but it can help create your shortlist. You'll want to conduct demos and perhaps more in-depth proofs of concept with your shortlist of vendors. Most importantly, you should investigate what a relationship will be like with a particular vendor. That usually can't be reduced to a checklist and it's the most important thing about working with a digital asset management partner.
We hope this guide helps and if you have any questions, please reach out to our team at support@imagerelay.com.
Strategic Considerations
There are some foundational strategic decisions that will determine the type of vendors to investigate further. And it all starts with understanding why you need digital asset management software. Knowing what problem you are trying to solve will determine what types of DAM solutions you should look into, so before doing any vendor research, have a good answer for this question.
"What problem are you trying to solve?"
• Do you need a central repository for licensed photography that your team can access and use with the appropriate rights?
• Are you a video production house that needs a system for storage of a large amount of content and the ability to edit?
• Does your museum need to connect to academic archival systems with robust metadata requirements for researchers and curators?
• Or are you a beer company that needs to share product and marketing materials with salespeople, distributors, and retailers?
With a firm grasp of what you are trying to solve, you may be able to narrow down your vendor search by deciding what type of infrastructure would be best for your purposes and whether you need to work with a vendor specializing in a particular area.
Infrastructure
There are three main types of deployments to consider, all with their own benefits and drawbacks. They are Cloud, On-Premise, and a Hybrid of Cloud and On-Premise.
Cloud
This is the most common option available today. Most business software has moved to the cloud because it's easier and cheaper to implement and is the most scalable. Because digital asset management is about accessibility, most DAM providers offer cloud options. Cloud-hosted solutions may otherwise be known as Software as a Service (SaaS).
Pros:
Lower setup cost
Fast setup time
Easily scalable
Low maintenance
Cons:
Less customizable
Less control over physical security (something that is not an issue for most organizations as many cloud hosting providers, such as Amazon AWS have highly advanced physical security)
On-Premise
A decade ago almost all digital asset management implementations were on-premise, which means that the software is housed on a local server that is maintained by IT or by a consultant. This option still remains popular for enterprise, museums, and organizations with special requirements, such as unique security requirements.
Pros:
Most customizable
More control
Cons:
More expensive
Longer to implement
More maintenance
Requires in-house expertise
Infrastructure requirements
Hybrid
A hybrid solution combines aspects of an on-premise and cloud system. Like, on-premise solutions, a hybrid solution is most popular for enterprise, museums, and other organizations with unique requirements. In terms of pros and cons, hybrid solutions share much more in common with on-premise options than being a true blend of cloud and on-premise.
| | | | |
| --- | --- | --- | --- |
| Feature | Cloud | Hybrid | On-Premise |
| Lower setup cost | ✔ | | |
| Fast setup time | ✔ | | |
| Easily scalable | ✔ | | |
| Low maintenance | ✔ | | |
| Needs in-house tech expertise | | ✔ | ✔ |
| Highly customizable | | ✔ | ✔ |
| Most control | | ✔ | ✔ |
Specialization
Some organizations have special requirements for which a DAM vendor focusing on those areas may be better suited than other options. For example, museums and other heritage institutions have much greater metadata requirements than marketing teams at consumer packaged goods (CPG) companies. Some DAM vendors focus their product development on serving these niche markets, so seek those out if you have special requirements that general DAM vendors may not be able to provide. Some areas of specialization to consider include museum and heritage information, video production, health-related information, and DAM for legal documents. Most organizations don't fall in these categories and can be well-served by generalist DAM vendors who provide storage, sharing, and metadata management for marketing and creative operations.
Would you like to use the information in this blog to start to organize for your DAM Platform selection? Download our handy selection guide template:
Feature Requirements
Many people jump right to features when reviewing DAM vendors. We get it. It's the fun stuff. Figuring out core objectives and strategic concerns before jumping into a feature checklist will likely serve your interests better. If you understand what you need, selecting and evaluating feature needs is easier.
When it comes to features, here are some general areas to look into.
High-Level Features
These are your basic features that cover overall accessibility and functionality of the system. Some may be deal-breakers for you and others may reflect a philosophical approach that works best for your team.
These high-level features will cover questions like the following:
• Will our content be accessible to users regardless of where they are, what operating system they use, what browser they are on, or what device they use?
• Can the system support all the file types my team needs and provide easy preview and playback options?
• Is it folder-based or tag-based? Does my team want the ability to browse and search or rely on only search to find the right material?
These questions are a start and our spreadsheet has more detail about what to consider for high-level features.
Search
One of the most important reasons for using a DAM is so your team can find what they need when they need it. Strong (and easy to use!) search options are critical for accomplishing this goal. Search capabilities to consider include advanced search, which is the ability to search throughout the DAM library or in narrowed areas, filtering options to quickly cut down areas to browse or search, searching within metadata fields, and indexed document search for bringing back results from the text of documents or pdfs.
Permissions
Another core area of digital asset management is the ability to provide and restrict access to content for individual users or groups of users. Permission options to consider include role-based permissions (by user group or functional role), folder-based permissions, view-only and download restrictions, limited admin permissions so that a user might be an admin for a particular folder or set of folders but a basic user for other areas, and the ability for external users without accounts to access or upload material. As with all other feature questions, having the feature is important but how easy the feature is to use and how it is integrated into the rest of the experience is more important.
Metadata management
Metadata management is a core function of a DAM that separates digital asset management from general file storage options. Metadata management can get really sophisticated or be somewhat basic. Understanding what your team needs will guide what you need from metadata options. General areas to consider include whether the DAM supports standard metadata such as IPTC, creation of custom metadata fields, a controlled vocabulary for your team through a keyword tool, ability to add metadata upon upload, editing metadata in bulk, and exporting metadata in bulk. Some organizations have dedicated DAM managers with advanced training in library and information sciences. These organizations may require more metadata functionality and should rely on their librarian team to evaluate the metadata capabilities of the vendors. Most organizations, even very large organizations, don't have these requirements or the resources to manage them.
Integrations
Does the DAM play well with others? How well and how easily the DAM can connect to other systems is increasingly important as more and more Martech solutions come to market. Some vendors may claim that their DAM can do it all. It probably can't. Look for vendors with an open API and existing integrations that allow you to connect to your other important systems. Some specific areas to consider include connections to file storage programs such as Box, Dropbox, and Google Drive, connections to content management systems (CMS), e-commerce connections, and connections to tools like Zapier, which allow for additional code-free interactions with thousands of other programs. Integrations all start with the API, so be sure that your DAM vendor supports a modern API.
Sharing
Your team spends a lot of time and resources creating amazing content and your DAM should make it easy to get that content out in the world. Tools that a DAM should provide for sharing content include direct and download links to assets, sharing to external users, sharing in bulk, collections for curated groups of assets, embed links for hosting assets to emails or to the web, and automatic file conversions made on the fly.
Security
Security is an increasing concern for organizations of all sizes. New privacy laws and growing cybersecurity threats have put security at the forefront of many minds. Before letting security control your buying process, ask yourself how secure your assets need to be. Is your DAM a place to lockdown your assets or is it the tool for access to and sharing your assets? Most times it is the latter. Military-grade security may not be something your marketing team needs. Security options to keep your users safe and your content out of the wrong hands is important and something every DAM vendor should provide. That means password-protected accounts, role-based permissions, ability to use your organization's existing Single-Sign On capabilities, and encryption of assets at rest and in transit.
Analytics
Knowing how your content gets used and how it performs lets you know how well your operations are working. Analytics options are probably the fastest growing area of development in digital asset management. Start with understanding the insights you need and see what vendors can provide. Some areas to consider include tracking uploads, tracking downloads, reports on asset usage, custom reporting, an analytics dashboard, and user auditing.
Support
DAM vendors offer different levels of support. Some support might be available for all users regardless of what plan tier you use and others may be plan specific. Think about how your team works and where they are located to see if you might need 24/7 support or if email, phone, and chat support during a narrower set of business hours will work. Also consider things like knowledge base articles and video tutorials. Will your team be able to answer their questions quickly without talking with support?
Pricing
Find out how the vendor prices and what a quote for your organization would look like. Some vendors charge on a per seat basis, others charge for storage and bandwidth, others charge based on feature options, and some are a mixture of all of the above. As long as you know how much it will cost your organization to work with the vendor, the specific pricing levers may not matter as much.
Social Proof
Hearing from other users about the program and the services is one of the best ways to evaluate a product. Your peers know your challenges better than anyone and it's easier to learn from their successes and mistakes than to try and reinvent the wheel.
If you don't know a user who can provide unvarnished feedback, ask the vendor for a reference. They should be happy to provide one.
Another way to gather evidence from users is through various software review sites, such as G2, Capterra, and GetApp.
Reputation/Reviews
With 92.4% of B2B buyers are more likely to buy if they have read a trusted review about a product, product reviews should be part of your vendor search.
But beware of perfect reviews. Only 5-star reviews that sound like they are written by or paid for by a company may be just that. Look for an honest mix of reviews - the good, the bad, and the in-between. A diverse mix of reviews provides a truer story about the product. Some review sites, such as G2, validate the employment of a reviewer to ensure that the person leaving a review is who they say they are. Sites like Yelp do not. Other sites are almost entirely pay to play and the top rating may just be part of a sponsorship opportunity.
Demonstrated Return on Investment
If a DAM purchase doesn't provide a strong ROI, it was not a good purchase. The whole point of DAM is to make teams more effective. Finding out if a vendor follows through on their promise of a high ROI can be challenging but is worth it. Ask colleagues in the field who may have worked with a vendor what their experience was, or ask the vendor for a reference. Did the system pay for itself in a few months, a few years, or never? Some review sites also provide ROI information in aggregate on vendors showing how long users found it took to produce a return on investment.
Who do you want to do business with?
Most organizations will work with a DAM vendor for 5 years or more. These are long-term engagements so you want to be sure you are working with the right partner. There's no tried and true way to guarantee that you'll choose the right fit but by leaning on colleagues, looking into their reputation and reviews, and picking up on any red flags early, you can maximize your chances of picking the right vendor. Your first interactions with a company may tell you all you need to know about what working with them will be like.
How you are treated before you buy is a good indicator of how you'll be treated as a customer.
• How easy is it to find out how much the software will cost? Is it stated clearly on their website? Can you get a custom quote without jumping through a lot of hoops?
• How easy is it to use or even see the system? Do they offer free trials? Demos? Video demos? If not, what are they hiding?
• How quickly does the company respond? Do I feel like they are making me a priority?
• How long has the company been around? Do they have a lot of turnover? Will I be working with the same people now as I will be in 3, 6, 12, 18 months?
• Will they give me a reference to reach out to?
• Do they listen? Are they offering a solution based on my needs or am I being sold what they want to sell?
• Will they tell me 'No'? If we're not the right fit will they let me know? Do they overpromise?
Knowing the answer to these questions will let you know if this is the partner you want to be working with. You'll know if they are open, honest, transparent, and helpful. And if they aren't, maybe they aren't the ones you want to be in business with.
Need a more comprehensive Digital Asset Management Resource?

Mistakes to Avoid
1. Trying to do too much
Have you heard the expression "boil the ocean"? It may be an annoying business buzzword but it gets at the heart of a common mistake people make when implementing a digital asset management system. They try to do too much right away. Trying to build a system that can do everything for everyone across a large organization is an almost impossible task. And you shouldn't try.
Digital asset management needs to evolve as your processes and business goals evolve. You're never going to get it 100% right for everyone the first time. We've seen many companies and organizations try to do too much at the beginning, and after spending hundreds of thousands of dollars or even millions to build a complex DAM implementation that can do everything, the system still doesn't work right and users revert back to all of their old habits.
We recommend starting out small and building from there. Get your users into an easy-to-learn system and build upon it. You'll learn more and faster about what works and what doesn't than you will over a 2-year massive, complex rollout. Getting value out of digital asset management requires that your team actually uses the system. Without wide adoption, the investment isn't worth it. That's why it's better to start small with groups that will use the system before trying to be everything to everyone.
2. Overbuying
Closely related to trying to do too much is overbuying on a solution. This could be too many features or additional modules or locking in to a contract for much more storage space than your organization will ever need. Bells and whistles are nice and they make vendors lots of money but if they don't help your team accomplish their goals, it's not something you need.
Remember - your team needs should drive the selection process, not what a vendor is trying to sell you.
Questions to ask yourself:
What do we truly need right away? What would we like to have in the future?
Is this (feature, workflow, metadata field, etc.) something we'll get value from or is a vendor trying to upsell us or give us some "best practice" that may not fit our organization?
Do we have the internal resources and expertise to manage this?
3. Misjudging the costs
The annual license fee is not the only cost of a DAM system. There may be add-on costs, training costs, and integration costs. These may not be stated upfront but they can add a lot to the pricetag of a DAM purchase.
The most often overlooked cost are the people costs. You may need a dedicated employee or dedicated team to manage the DAM system. Don't leave those costs out when considering how much a system will cost
4. Not considering your end users
This is something we find more often when IT controls the selection or building of a digital asset management system. The solution is chosen based on what works for IT, not what works for the marketing manager who will use the system everyday. What about the salesperson accessing material on the road, or the not very tech savvy retailer partner out in the field? Is the system built with them in mind
When deciding on a vendor, make sure you think about the people who will actually need to use the system. Make sure it is set up to solve their challenges not be something easy for IT to get up and running.
Conclusion
It's clear that investing in DAM is a big commitment. The improvements in organization and increases in team effectiveness can make it all worthwhile. But not if you choose the wrong fit for your team!
We hope this guide can help you make the right choice. These tips and our DAM Vendor Selection Template will help you in your research.
To get started in organizing all of your information for your DAM Platform Selection process, get the guide here:
If you have any questions, please reach out.
Have you thought about how to establish the value of Digital Asset Management in your organization? Read our guide: The Value of Digital Asset Management.