The Federation of Southern Cooperatives and Image Relay Partner to Make Historical Documents More Accessible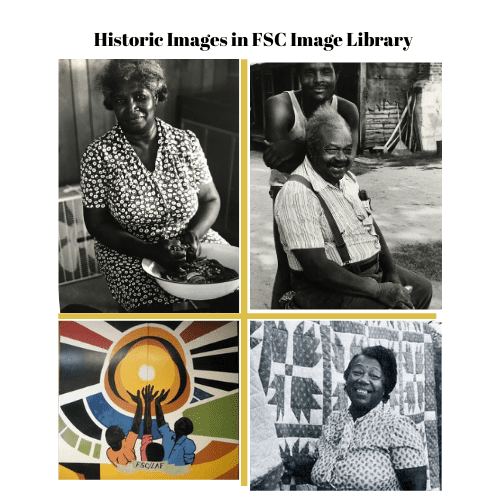 This post is provided by Dana Swinney Public Relations, (c)2020
In a time and place where the answers for a way forward hold vision and promise for a better tomorrow, Image Relay is accepting the challenge of accountability in the marketplace and sharing the wealth of resources with others seeking goodwill as a verifiable business model.

A Digital Asset Management Software company, Image Relay is a reliable, user-friendly & secure digital asset management software tool that makes managing and sharing your brand assets simple. They are uniquely designed for businesses in need of digital catalogue management and accessibility that is easy to use, affordable, and scaled to size for your organization.
However, that's only a slice of the good news here. One of the small number of software companies currently certified as a B Corp, Image Relay is taking the design philosophy to heart through actionable and sustainable initiatives. For those unfamiliar with the B Corp business model in our economy, here's a bit of the foundation: Certified B Corporations are businesses that meet the highest standards of verified social and environmental performance, public transparency, and legal accountability to balance profit and purpose. B Corps are accelerating a global culture shift to redefine success in business and build a more inclusive and sustainable economy.

As stated in its Declaration of Interdependence, a B Corp is inherently resolved to generate its wealth of prosperity and capacity to grow its brand based on the goodwill it can offer through its efforts of time and work. This is where the latest Image Relay partnership with the Federation of Southern Cooperatives stands out as a model worth noting. With their most recent program entitled 'Give a DAM,' Image Relay has announced it will select a proven non-profit partner each quarter and provide the Image Relay software, training, and implementation services at no cost. Their objective is to help organizations take control of their content in order for greater focus on time sharing their mission, providing services, and engaging donors and volunteers, with less time spent searching for files.
With 53 years of advocacy on behalf of Black family farmers, cooperatives and landowners across the South, the Federation of Southern Cooperatives stands to save, protect and expand the landholdings of these farmers in addition to the development of a unique and effective Rural Training and Research Center to provide information, skills, and awareness, in a cultural context, to help its members and constituents to build strong rural communities.

"As a 53-year old organization, and central resource for the history of black farming, we have a trove of critical historical information for black farmers who can benefit from a singular resource database without searching across multiple platforms. Partnering with Image Relay will allow us to archive information and help people access the rich history of the Federation. The timing is perfect and we are beyond excited to share our wealth of historical data in this way." - Donna Decaille, Director of Communication at Federation of Southern Cooperatives
This partnership with Image Relay will also help the Federation become more recognizable and accessible to future partners and businesses looking to use the Cooperative as a legacy resource to not only tell the story of Black Southern farmers, but also provide a verifiable tool of connectivity for underserved communities in need of further advocacy and support as policies emerge and shift across administrations.
A burgeoning and evolving program, IR's 'Give A Dam' initiative is currently working with the U.S. Committee for Refugees and Immigrants (USCRI) to assist with digital content collection and preservation to aid branding and storytelling momentum where funding from the Federal government has recently diminished. This technological revamp will help USCRI engage donors and increase volunteers to aid in their mission.

"Image Relay helps companies and organizations do more with their content, and typically that means that we help them sell more. We don't want to be part of a harmful supply chain, so we seek to only help organizations doing good and whose values align with our values. As one of the few software companies in the U.S. certified as a B Corp, we take pride in being part of helping like-minded organizations steeped in the business of doing good in our communities. We're honored to be able to work with the Federation to help them protect and tell their stories." - Daniel Devoe, Marketing Specialist Image Relay

A longtime partner with Cabot Creamery Cooperative, Image Relay is grabbing hold of the mantle as displayed by the Cabot farmers model of community cohesiveness. IR's latest dedication to the Federation of Southern Cooperatives will further align its resource capability as a permanent fixture among software companies looking to establish themselves as value-added to a network of businesses and service organizations looking to maintain better available resources and quality digital content processes for both their internal and external audience. With a daily cultural shift to greater viral connectivity, Image Relay stands as a prime example of the economic stewardship needed within our economy to maintain a growing web of shared values and commitment to the health and welfare of our communities and the good people who live within them.