The Value of DAM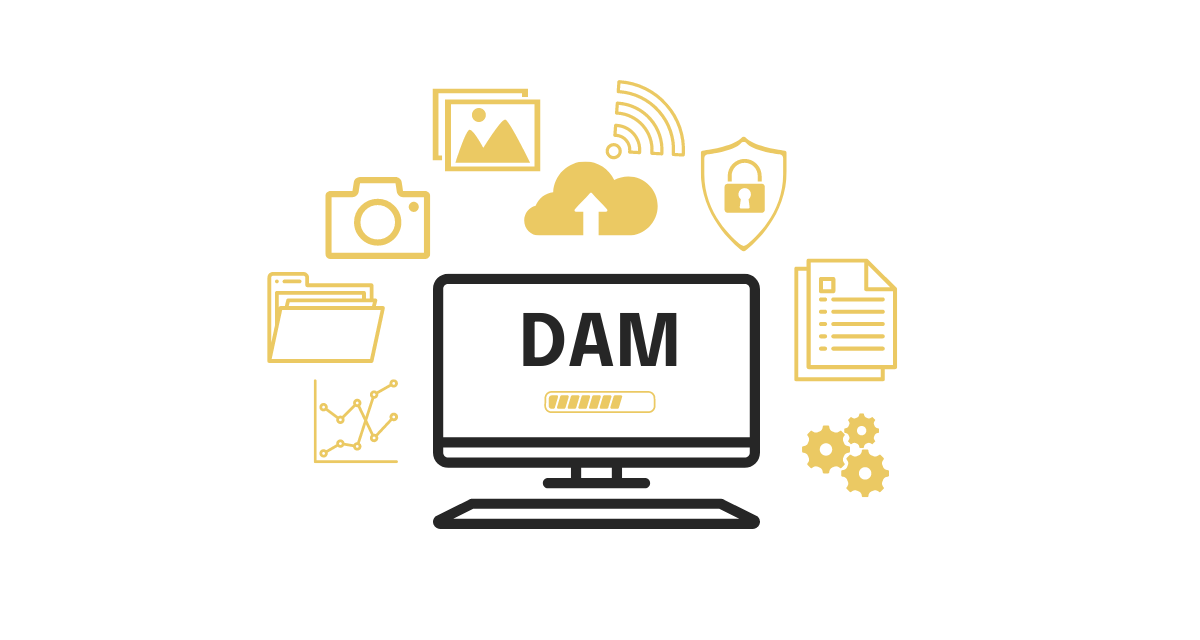 You and your team increasingly work with rich media assets. These should be sourced, selected and delivered through a simple interface, in accordance with your brand guidelines. With the exponential growth of visual content, Digital Asset Management is a best practice technology.
Why are you here? Have you been tasked with getting a DAM system in place? Perhaps you have an organizational mess on your hands? Or you have the foresight to know how important information management can be. Regardless, you are heading in the right direction. With a Digital Asset Management system in place, your files will be organized, searchable, shareable and safeguarded. You will be able to quickly provide files to your team or external vendors and freelancers, and also tag images with helpful terms to make them easy to find and prevent file misuse.
Objectives
Develop a repository of approved marketing content
Alignment of brand and marketing messages
Economical re-use of assets. Increase ROI
Reduce file requests through self-service
Serve assets to web channels via embed links
Environment and monetary savings; stop burning CDs and shipping hard drives
Put plainly, DAM is a dynamic library for organizing, storing, previewing, distributing and protecting your brand assets.
If your company is like many others, there are some areas where things are highly organized, and neat as a pin. But there are other areas lurking on the periphery that are, well, crazy town. Like that empty cubicle over near the bathrooms, where the old binders and boxes and printouts and coffee cups end up. Having a DAM system stops that. You will surface valuable assets, and set up a library that will be accessible from any internet connection and to anyone you deem worthy. Put plainly, DAM is a dynamic library for organizing, storing, previewing, distributing and protecting your brand assets.
People want what they need, now, ASAP, yesterday. Give them the tools to get it themselves. Reduce time to market. Reduce email requests. Increase self service and reliance. Two DAM capabilities really help in this area: folder structure and keywording. Having a library with a solid folder structure and flow will allow your users to browse logically when they are looking for a document or image (or video or layout). They will also benefit from keywording that is applied to the files, making them searchable. And when they think they have found what they are looking for, they will be able to see a preview of the file before they dig in.
You have employees in many departments, or in offices around the world. You use freelancers on projects as the need arises. You hire vendors, who need files for printing and editing. Photographers are trying to send you new image files from the latest photo shoot, while reps and dealers need POS imagery or product shots for their own websites. Lots of people need to access content. A DAM makes it as easy as creating a link. No file duplication, no giant email attachments, no unsecure file-sharing websites with advertisements or shareware sites that force the recipient to create an account. And receiving files is just as easy; simply create an upload link for your vendors. Done. All through a single branded interface.
Some files are free-range; available for use whenever, wherever, forever. But others have a more restricted life. Certain images may be licensed for a short time or just for specific uses. Usage information and expiration dates can be set for files, and an alert emailed as a reminder when their time is up. With a DAM system, you can organize those sensitive materials and easily create folder permissions that allow only specific access to specific folders with specific powers.
What type of organizations rely on digital asset management?
Retailers working with 100s of reps and 1000s of products
Marketing departments of nonprofits and higher education institutions
Media outlets and online-only entities
The owner of the oldest active US Federal trademark.
Whether you are undergoing a rebrand, a reorganization or leading your market in information governance, DAM will ensure that the latest and highest resolution imagery is available to those who need it. The outcomes from this are increased brand consistency, quicker times to market and reduced costs.