Case Study: Phone2Action Empowers Teams with Image Relay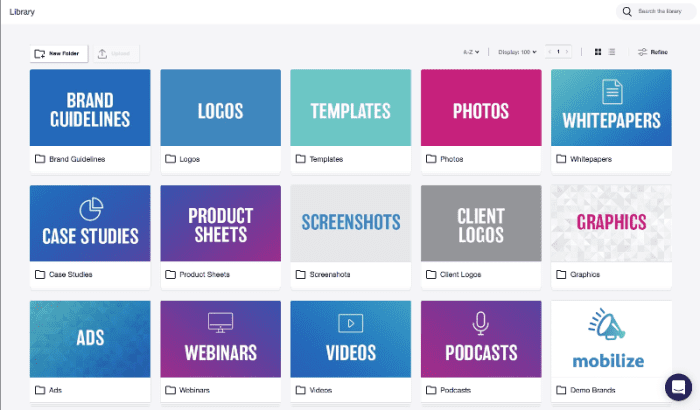 The Challenge:
Centralize assets for all teams
Maintain brand consistency for a quickly growing company
Eliminate asset requests in Slack
The Solution:
A clean and easy-to-use folder structure
Permission control to put the right content in the right hands
Fast self-service of assets of any type and size
By the numbers:
70 users
2,600 assets
Power User accesses Image Relay 19 times per week
About Phone2Action
Phone2Action is the leading technology company powering civic participation and stakeholder engagement. Founded in 2012, Phone2Action's mobile- and social-based solutions have been used by advocates and consumers to drive more than 27 million connections with elected officials. That's why Phone2Action is the preferred solution for companies like Ben & Jerry's and organizations like the American Heart Association to create interactions between their stakeholders and decision-makers.
As a quickly growing company, Phone2Action needed a way to maintain a consistent brand message and visuals with their expanding team.
Before Image Relay - Disruptive File Requests and a Messy Box
Phone2Action used a number of file storage options, including Google Drive and BOX, but the organization and user access was lacking. "People were asking me for logos via Slack," reports Regina Ball, Phone2Action's Creative Manager. These types of work disruptions and colleagues struggling to find the right assets also meant that Phone2Action experienced brand and story inconsistencies. With the launch of a new brand in 2018, any brand confusion was unacceptable.
"People were asking me for logos via Slack"
What they needed - Version Control and High Adoption
Regina Ball led Phone2Action's search for a digital asset management solution and set a top priority that "version control has to be a key feature." Making sure that all members across all teams were on the same page and using the latest approved assets was critical.
Storing the latest version and making it accessible is one challenge, but offering a solution that is easy-to-use, and, therefore, actually used by the right teams is harder. That goal of high internal adoption and ensuring that everyone used a "single source of truth" made finding a DAM with a great UI important. Compared to other solutions, Image Relay's "clean and simple" design won out. It gave Phone2Action the power and features they wanted and the likelihood of high adoption that they needed.
Results
Empowered Employees
Phone2Action has a strong employee empowerment ethos, so giving employees control over finding and using the assets they need was important. With an intuitive design, an easy-to-manage folder structure, and powerful search features, Image Relay empowers Phone2Action's teams to get what they need when they need it.
"Image Relay is a household name around here. No one calls it 'The DAM.'"
A Happy Sales Team
The heaviest users are sales team members. Image Relay is now the repository for everything they could ever need. All of the webinars, sales collateral, and videos are easily accessible by sales team members anywhere and at any time.
The verdict from the sales team - "OMG! This is amazing."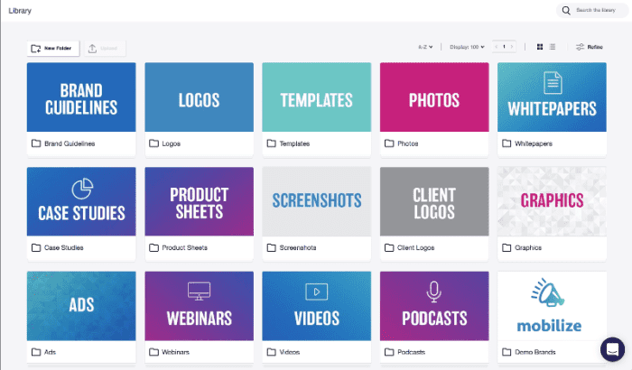 BIG Projects
Phone2Action helps engage people in the political process, and the 2018 election provided a unique opportunity to promote that work. Outside Washington DC's Capital One Arena are six giant screens that run short advertisements seen by tens of thousands of commuters each day. Phone2Action used Image Relay to provide large video files to the Capital One Arena to tell Phone2Action's story in 15-second ads in advance of the 2018 election. Image Relay made the file transfer easy. There was no need to send a hard drive or leverage a clunky FTP site. It was just a link to the right files and the Capital One Arena advertising team could download with one click.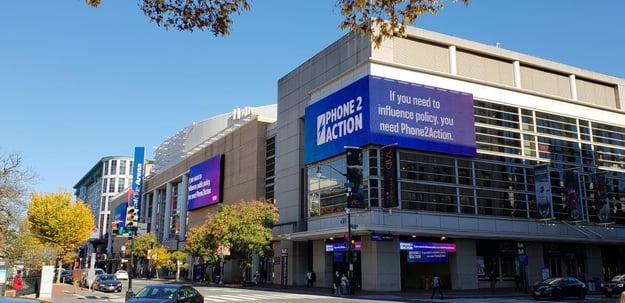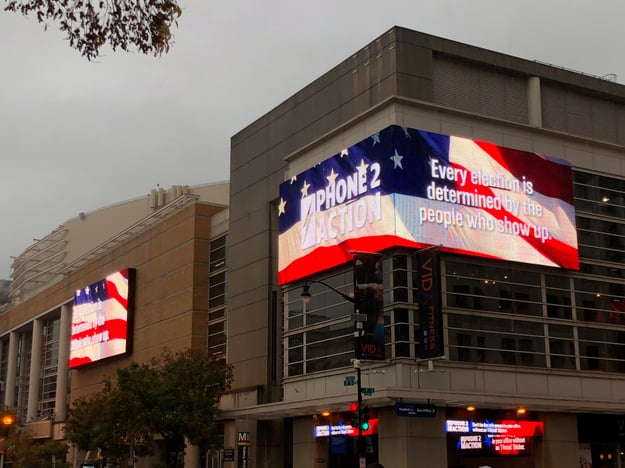 (All images courtesy of Phone2Action.)