What Is the Best Photo Management Software for 2020?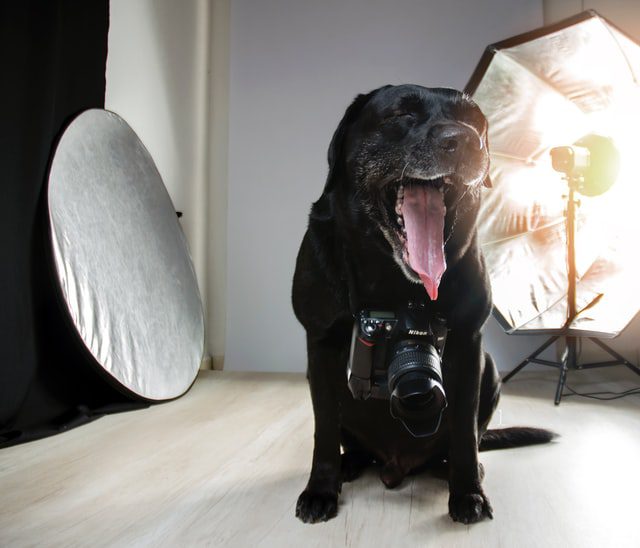 Not too long ago professional photographers were still regularly using print, or at least had limited capabilities with digital. Now, even short photo shoots can result in thousands of images that need to be stored, organized, edited, and shared with clients and partners. That means that photo management software is a must. Luckily, there are many options for managing your photos and making sure your hard work is accessible and shareable.
Whether you need a photo editing tool, a tool for selling photos online, an easy, low cost cloud storage option, or a real digital asset management solution here are some of the best photo management software options for 2020.
For editing photos
Adobe Photoshop Lightroom Classic
Adobe has a number of editing tools but Photoshop Lightroom Classic is a classic for a reason. It's one of, if not the most widely used photo editing and storage tool on the market. Hundreds of thousands of photographers across the world have been using the tool since it came out in 2007. Although it shares a name with a related product, this is not the same as Adobe Photoshop, which is a more comprehensive design and editing tool. Lightroom Classic can make your photos shine, but if you need software for graphic design Photoshop is probably the way to go.
What Photoshop Lightroom Classic users say:
Adobe Photoshop Lightroom Classic has earned 386 reviews on G2, with an average rating of 4.6 out of 5.
"I like all of the tools it provides to effectively edit and retouch photos. It works very well for my real estate photography services as well as my personal photography. I can't think of a better product/software for doing this type of photography editing and retouching. It is very effective especially when working in tandem with Adobe Photoshop Classic. These are the only photo editing programs that I use for my various companies."
"Lightroom Classic is my absolute favorite way to process photos. It is made for professional photographers, so you have so much flexibility in adjusting minute details, colors, exposure, levels and much more. I love having the ability to batch edit images, especially studio shots like product photography- this allows you to have complete consistency in your final images! I also love having the ability to save and upload presets for creative image edits. I also love having the ability to shoot tethered, it allows me to review images on a larger screen while on a shoot, it also auto saved the files to your designated spot on your computer."
Price:
$9.99 per month or $52.99 per month with the Adobe Creative Cloud Suite
For delivering to clients
ShootProof
ShootProof allows photographers to store and manage photos, but most importantly, sell their photos. Since starting photographers using ShootProof have sold nearly $350M worth of their images, and unlike other delivery tools, ShootProof takes no commission. ShootProof makes it easy for wedding, event, and commercial photographers to quickly turn their projects into income - that means you can manage your business from one place.
What ShootProof users say:
ShootProof has earned 80 reviews on G2, with an average rating of 4.9 out of 5. ShootProof is the highest rated photo management software on G2, as well as topping the list for easiest to use.
"I have been using Shootproof to deliver my client galleries for over 4 years now. It is by far the easiest gallery delivery service for photographers. I mainly use it for weddings and portrait sessions, and my clients love it! It's very simple to customize - from the design, logo, layout, and colors, to subsections within galleries and pricing for prints + products. And of course, the images look great. You can choose your print lab, provide different downloads for different users, and more. I also use Shootproof for other client management, including contract delivery and signing. My clients love how easy it is to review and sign their contract online, with no printing/scanning/mailing required. I love that I can save a variety of templates - it makes my workflow when booking a new client so much faster!"
"Shootproof Makes my life easier, because it allows me to deliver my clients images to them online. They can simply share images on social media that have my studio branding on it. The clients can favorite images to allow me to know what images they want in their albums. Plus is makes it super simple to market to the wedding guests, and family, allowing them to order prints and have it fulfilled by and shipped by the lab . So i just collect the money from this revenue stream. The E contract feature amazing. Shootproof is worth every penny."
Price:
There is a free version for up to 100 photos. Paid plans start at $10/month and go up to $60/month. If you pay annually, you can get two months free.
For free photo management
Photos (Apple)
With their beloved computers and phones with cameras approaching professional quality, Apple had to offer a way to manage lots of photos. And, of course, they chose the most obvious name: Photos. While there are some naysayers out there, for many who work in the Apple ecosystem, Photos is one of the easiest tools for managing photos. Being free certainly doesn't hurt! For the enthusiast user, Photos makes perfect sense, but it is still popular with professional photographers looking for a simple solution.
What Photos users say:
Photos has earned 274 reviews on G2, with an average rating of 4.4 out of 5.
"The fact that the photo storage is free within resolution limits is one of the best things about photos or anything for that matter. The grouping together and separating of people in photos with the facial recognition is pretty nice and useful but creepy at the same time. It pairs well with Android, which you don't see often especially since noone has still figured out how to send photos back and forth between systems without impairing the pictures. I do love how it can pair likeness of photos together which would make it easier to make an album, video compilation or photo books."
"I love how it just feels like a natural movements whenever you swipe or tap. I love how you can create and share albums with your friends and family and make them private. My MOST favorite feature is the hidden album feature. It takes privacy to whole new level. I am pleased with how many different features there are which gives the user a wide range of possibilities. They really think the user experience through and make it feel like it's natural. The organization of your pictures and video by date, time, location, type, where they came from, alphabetical, etc, is impeccable!!"
Price:
Free
For businesses and organizations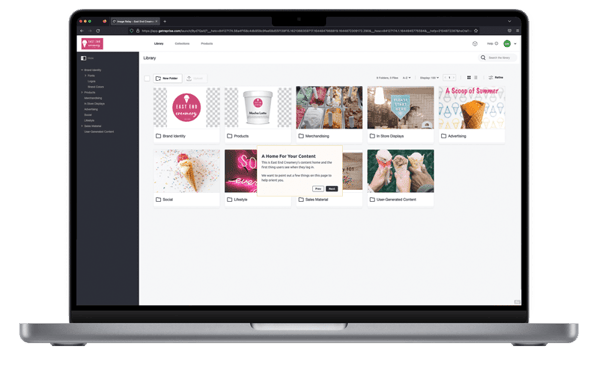 Image Relay
When you have lots of photos and lots of people who need access to them, some of these other tools may not be the right fit. That's when digital asset management can come into play. Digital asset management can take photo management to the next level by making your photos (and any other digital file) easy to find by the people who need it. If you're a solo photographer, keeping things organized might be easy. If you are at a company with hundreds or thousands of team members and just as many external partners, you need a tool that lets everyone find the content they need when they need it. Instead of spending hours trying to track down the right photo, you can find it in moments.

There are hundreds of digital asset management options out there. Of course, we're going to mention ourselves - it's our blog! But, don't just take our word for it. Here's what thousands of digital asset management users think about the various tools.
What Image Relay users say:
Image Relay has earned 550 reviews on G2, with an average rating of 4.6 out of 5.
"I enjoy how a variety of our different creative media departments are able to add the most up to date content. Often in the past I have had to reach out to many different individuals for headshots, logos, PowerPoints templates, etc., but now it is all found in one convenient place. Everything we need is searchable by facility, department, marketing materials, logos, branding, etc. There are just so many ways to easily find whatever I need."
"In a word ... AWESOME. Makes sharing and organizing assets so easy and efficient. Has saved me so much time!"
"Simply the best. Image Relay features a very straightforward user interface and (if you take the time to put in proper metadata, which is easy to do) up front, EVERYTHING is easily searchable in the future. Sending files to outside sources is a snap and 100% reliable."
Price:
Packages begin at $350/month for the Asset Library Essentials. For more built-out plans schedule time to chat with an Image Relay team member to learn what plan will work best for your brand.
Photo by Daniel Jericó on Unsplash.