G2 Digital Asset Management: Image Relay is G2's Highest-Rated Digital Asset Management Platform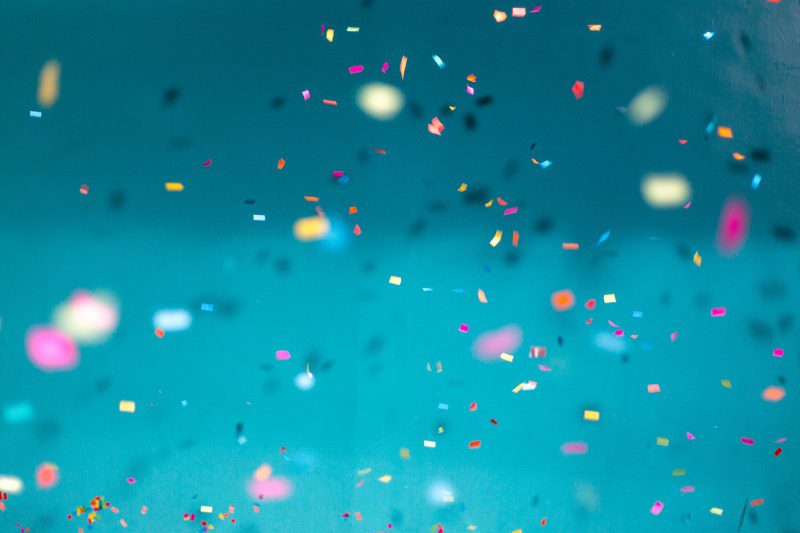 We're excited to announce that Image Relay is the highest-rated Digital Asset Management Platform as you can see here: G2 Digital Asset Management. G2 is the world's top software review site with more than 795,000 verified user reviews and more than 3 million visitors per month. G2 tracks more than 250 digital asset management options and has collected thousands of reviews from verified digital asset management users.
We are thrilled to be recognized and believe the high marks are a testament to our commitment to build an easy to use platform backed with amazing customer service.
At Image Relay, our goal is to make the work lives of our users easier, and these accolades are especially meaningful because they are direct from our users. We continue to surpass some of the largest players in the digital asset management because we work closely with our customers and build a solution that solves their challenges.
Thank you. Thank you. Thank you to our customers for trusting us and working with us to help make a solution that works for you.
Reviews from our users allowed G2 to feature Image Relay in 19 reports on digital asset management for Summer 2019, including ranking Image Relay in the top two spots in 14 reports.
#1 Enterprise Implementation Index
#1 Mid-Market Results Index
#1 Small-Business Results Index
#1 Small-Business Relationship Index
#1 Small-Business Implementation Index
#1 Small-Business Usability Index
#2 Usability Index for Digital Asset Management
#2 Relationship Index for Digital Asset Management
#2 Implementation Index for Digital Asset Management
#2 Momentum Grid for Digital Asset Management
#2 Enterprise Usability Index
#2 Mid-Market Relationship Index
#2 Mid-Market Implementation Index
#2 Mid-Market Usability Index
We're proud of the rankings but what we really love is hearing directly from users about how easy the system is to use and learn, how it compares to other solutions, and ultimately how it makes their work life easier. Here are some of our favorites:
• This is such a helpful platform to upload, store and share photos! We swapped from dropbox recently and have been very impressed by the ease and organization of Image Relay. I definitely recommend it! -Jenny M.
• We used to struggle with getting our brand content out to our sales reps, and when they had content, it was often outdated. With Image Relay, we can update all of our content on the site and when we give our reps a link, they have access to everything they need. - Anonymous
• Image Relay can store tons of content. All of the videos, images, logos, PDFs, etc. for my organization are housed on Image Relay and its convenient/easy to access. I also use the platform to share large files that can't be emailed. The user interface is clean and easy to understand. It is intuitive. The website works reliably and doesn't act buggy, in my experience. I have also used it to upload my own files to share on a weekly basis with partners outside of my organization. - Marlee H.
• In a department that ranges from Video/photo to graphic design, web development, and marketing, Image Relay has become an invaluable tool for us. With so many people who need to be able to share resources and help collaborate on various projects, Image Relay just simply makes our jobs easier. We know that the resources we need are easily available and we can also share with outside vendors. We gather a tremendous amount of photo assets, so having easily accessible cloud storage is great. - Rick O.
• Very easy to navigate and to search for specific products. I work with A LOT of different image sharing sites at my job and this is by far one of the best. - Katie P.
• We moved from another platform last year. They had a lot of cool ideas, but the execution was pretty clunky. Image Relay has found a way to make everything so crisp and user friendly, while still implementing awesome tools! The team has been a pleasure to work with; they really listen to our input, and have worked quickly to build up a system we love. Not only that, but they give a clear plan of whats coming, so we can plan ahead in our workflows. I manage our Image Relay, but the whole company has loved how intuitive it has been, and has played a major roll in how we interact with our customers. - Josh J.
If you would like more information about Image Relay or are interested in copies of any of these G2 reports, please contact Dan Devoe at dan@imagerelay.com.
Are you evaluating Digital Asset Management Vendors? Take advantage of our Digital Asset Management Vendor Selection Guide Template here:
>>> Download Image Relay's DAM Vendor Selection Guide Template Here!