Image Relay is #1 in G2's Spring 2022 Digital Asset Management Reports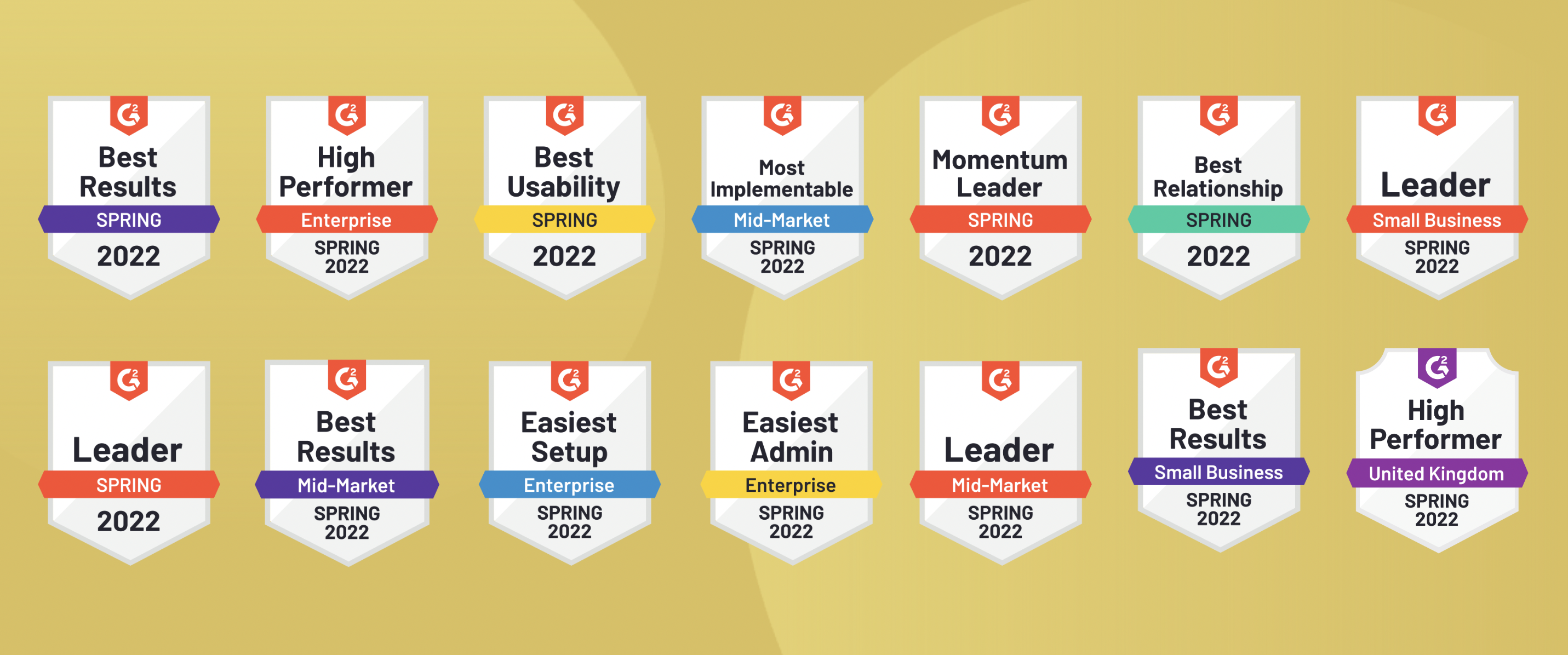 We're thrilled to announce that Image Relay was rated number 1 for both the Highest Rated and Easiest to Use Digital Asset Management platform on G2 for Spring 2022. These high marks also come alongside 14 notable award badges for standout product recognition in categories like Best Results, Most Implementable, Best Usability, Momentum Leader, Easiest Setup, and Easiest Admin.
"We are always honored to be recognized by our customers and industry peers at G2," said Skye Chalmers, founder of Image Relay. "These accolades affirm our longstanding commitment to excellence and showcase not only the proven benefits our products offer businesses around the globe but also the dedication our team contributes every single day."
G2 is the world's top software review site with more than 1,670,200 authentic, verified user reviews and more than 3 million visitors per month. G2 tracks over 250 digital asset management options and has collected thousands of reviews from verified digital asset management users.
Reviews from hundreds of verified Image Relay users allowed G2 to feature Image Relay in 20 reports on digital asset management for Spring 2022, including ranking Image Relay in the top two spots in 14 reports, Highest Rated and Easiest to Use.
Complete Image Relay Award List
Best Results
Best Relationship
Momentum Leader
High Performer: Enterprise
Most Implementable: Mid-Market
Best Usability
Best Results: Mid-Market
Best Results: Small-Business
Easiest Setup: Enterprise
Easiest Admin: Enterprise
High Performer: United Kingdom
Leader
Leader: Small-Business
Leader: Mid-Market
Inclusion in these reports from G2 are a confirmation of our commitment to our customers and the result of over 20 years of changing the way your business delivers your brand content to market. Our goal is to help our customers by providing one universal platform that enables them to accelerate getting their brand materials and product information to every channel. These awards are exciting but knowing it is the result of direct feedback from our users is what makes it especially worthwhile.
We're looking forward to expanding what Image Relay can do for you and your business in 2022 and earning the trust of our customers every single day. Visit our full profile on G2 and discover what users like you have to say about using Image Relay.
Learn more about what our Digital Asset Management platform can do for your team here.