Image Relay Ranked as the #3 Small Software Company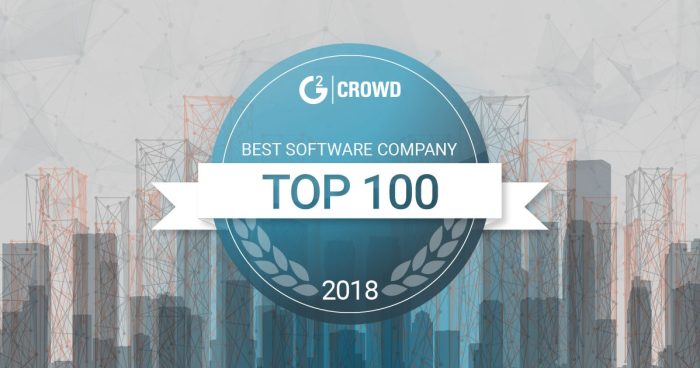 Since we started in 2002, our commitment has always been to our customers. We built Image Relay to solve a problem our customers faced and since then we've constantly worked to help our customers tackle new problems and avoid potential ones.
Our customers sticking with us for years and working with us to make a better product has been our surest sign of success.
Those customers have now also helped us achieve a new distinction. We are excited to announce that we have been recognized by G2 Crowd as the #3 top small software company and the #73 company overall on G2 Crowd's Best Software Companies 2018 list. The lists recognize the top software companies based on real customer reviews in 2017.
We are thrilled to be featured.
G2 Crowd is the world's leading business software and services review platform, leveraging its 300,000+ user reviews to help its more than one million buyers each month make smarter purchasing decisions. This is a significant recognition because this rating came entirely from our customers, which is something we're extremely proud of and thankful for.
To the customers who reviewed us on G2 Crowd, thank you! We appreciate your feedback and will continue striving to exceed your expectations.