Who Uses Digital Asset Management, Anyways?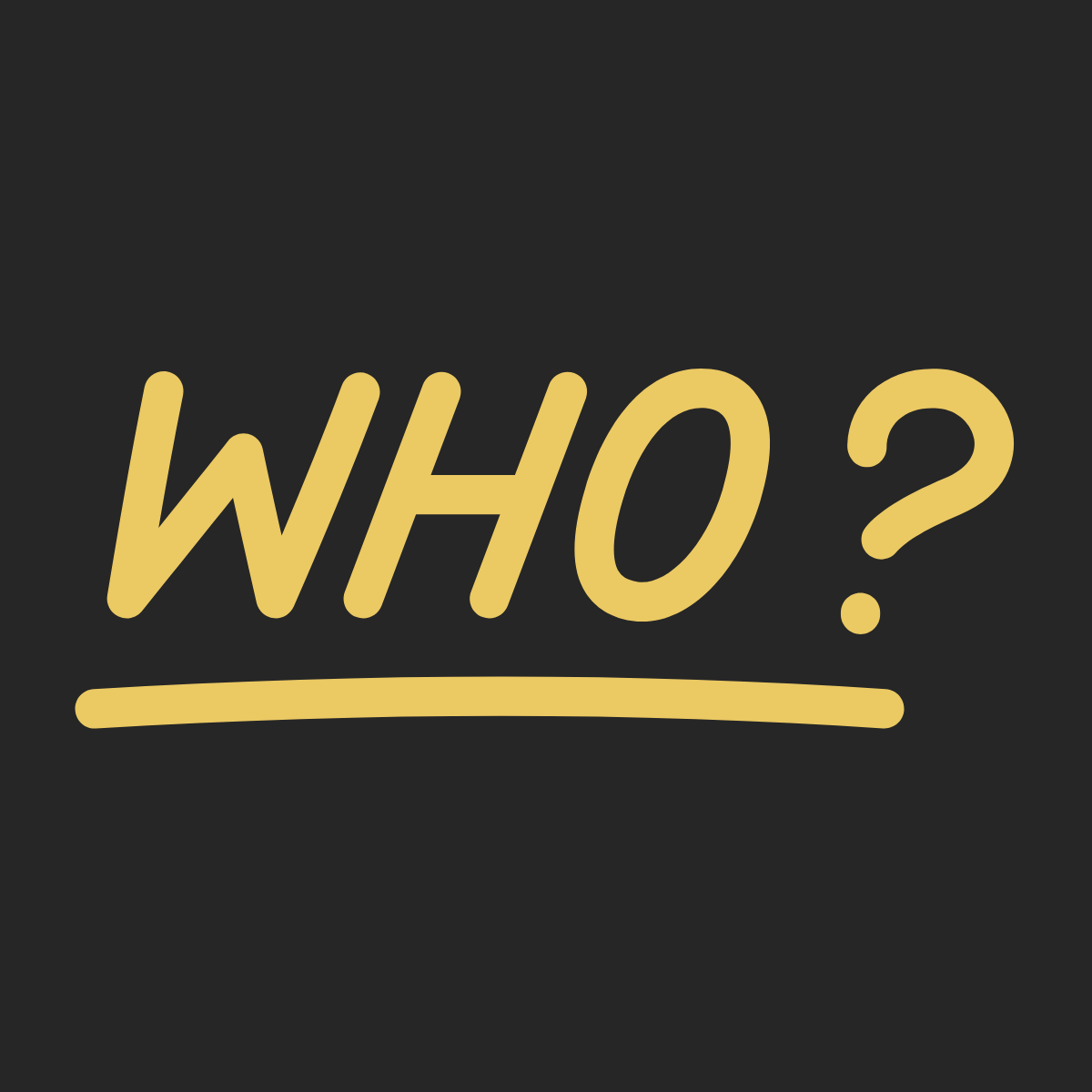 Nearly any type of company can gain value from using a digital asset management solution, but companies in certain industries tend to benefit a bit more from a DAM platform than others.
Within those industries, there are also types of users who often access DAM platforms more than others. Let's run through some of the high-level uses for a DAM based on a user's position within a company as well as the industries that most often implement DAM solutions.
Types of Users
Marketers
Marketing departments often need a "brand central" to house all logos, fonts, guidelines, and campaign assets. This is where all the brand assets can be stored and organized at the brand level rather than the individual level. From this system, they can distribute assets, collaborate in-house, and work with agencies and outside vendors.
Event Managers
Event managers have to manage all types of work for the organization (company or non-profit), support, and sponsors. The amount of content for internal communications and external distribution, even for a small event, is enormous. A DAM can help keep everyone organized and on the same page about what assets to use.
Retailers
When carrying hundreds or thousands of products, a retailer needs access to product information and marketing collateral. Access to information in a DAM helps the retailer sell goods from various brands and keep inventory information up to date.
Product Managers
Product managers have to manage teams, sponsors, workflows, and a lot of content. They can manage this content and the important underlying metadata in a DAM. For example, in addition to keeping product images organized, the end users also need to know things like the product ID or SKU or if there are copyright protections for each piece of content.
Information Managers
Information managers are tasked with the management and security of the company's assets. A DAM allows for the organization of the files and the management of metadata, and perhaps, more importantly for an information manager, a DAM provides control of users. An information manager can provide levels of permissions to different users or groups of users allowing them access to only the assets and information they need.
Sales Managers
Sales representatives often have to make a presentation on the fly. Access to brand assets, whenever they are needed, is critical and where a DAM comes in handy. They can grab assets on the go and share with a prospect or a distributor all while the central sales office works with marketing to ensure that the brand assets get used appropriately and by the right people to maintain brand consistency.
Manufacturers and Distributors
Those working in manufacturing and distribution have to work with sales and may also have a network of retailers who need to self-serve for a variety of purposes. A DAM allows everyone to have appropriate access and for the company to maintain brand cohesion across a handful or thousands of users.
Human Resources
Digital assets don't stop at creative assets used for selling products and services. Human resources typically need employee handbooks, company policies, and other copy-heavy documents. These can be stored and shared company-wide or with whichever groups of employees you choose. For example, a new hire can receive a link to a folder and have access to the handbook, company policies, and the forms the employee needs to fill out (like a W-4 or I-9), and the HR manager can update these documents and forms as information changes.
Industries
Agencies
Agencies can function as the creative or marketing department for one company or hundreds of companies. The need to manage assets and campaigns from a controlled space is clear. With a DAM, an agency can manage the assets and share them with the client for collaboration and approval.
Consumer Packaged Goods (CPG)
Product images, packaging layouts, general branding, social media posts, videos, commercials, print ads, e-commerce photos, etc. When we buy a pint of our favorite ice cream, we're only seeing part of the process, but behind that pint on the shelf are hundreds or thousands or even tens of thousands of creative assets that have been created, curated, and shared among various teams, distributors, retailers, and other vendors. Managing all of the assets and teams involved with producing a product someone can buy in a store is a huge task that needs the right tools.
Fashion and Apparel
Fashion has very similar requirements as the CPG world but perhaps even more with regard to high-resolution photography and the seasonal changes of collections. Independent photographers will need to share product photos with the company so they can be appropriately managed for the various campaigns.
Non-Profits
Non-profits do a ton of marketing and communications. Whether it is for attracting donors, marketing to patrons, or directly communicating with the populations the organization serves, producing content is a top priority for most non-profits. These organizations, however, often don't have the expansive budgets that a large company might have so the marketing and communications activities must be incredibly efficient. That is where a DAM can come in, helping the marketing and communications team create, organize, and amplify their message within a single platform.
Colleges and Universities
Like non-profits, education organizations have a tall order in spreading their message with very tight budgets. In addition to outward communications, colleges, and universities often have large internal communications workloads as well, communicating to students, faculty, and staff on a daily basis. Different schools and departments within the overall organization also may choose to work independently, which increases the value of a DAM option. Single or multiple departments can operate from a single organization-wide portal and then restrict access based on the specific needs of the school or department.
Hotels and Resorts
When you want to sell someone on the feeling of a place, you need really great images and videos. Hotels, resorts, ski mountains, etc. certainly feel this pressure and with the rise of the various travel review and aggregator sites, the need to share high-quality images across a number of platforms is growing. And these images need to be current and consistent! A DAM makes that easy.
Municipal Organizations
Cities and towns, state agencies, and local tourism boards all must communicate with stakeholders in their communities through various channels, including print, radio, television, and social media among others. They also may seek to attract individuals and companies in various ways on these same channels. That means a lot of assets and a lot of control is needed. Approval of assets may need to come from an elected official, not just a manager. Those challenges of needing to manage and distribute a lot of content and control access to content make a DAM a go-to option.
Alcohol and Beverages
Since the end of Prohibition, the rules about the distribution of alcohol have gone in all sorts of directions in each state. Alcohol manufacturers like breweries, wineries, and distilleries typically have to work through a distributor in each state as well as sometimes directly with retailers. Because of this structure, alcohol companies often employ distributed sales teams to help make these operations happen. An alcohol company may use an in-house team or agency to create its digital assets, but there are a lot of others who need to have access to these assets. Remote access and controlled use are critical. A sales representative in California may need to have access to different materials than a sales representative in Pennsylvania. With a DAM, the central marketing team can work with their regulatory team to make sure the brand assets are appropriate and then distribute them as needed to sales teams, distributors, retailers, and e-commerce sites.
Software
Software companies love digital assets. Product shots, how-to videos, sales decks, PPC ads, you name it. "Content is King" and marketers at software companies know that to be true. Keeping track of all that content and using each asset as effectively as possible is a big challenge and a challenge hard to tackle without a dedicated solution like digital asset management.
Healthcare
Hospitals and other healthcare organizations combine a lot of needs in some ways they act like non-profits, communicating with internal stakeholders and the communities they serve. Sometimes they act almost like hotels, promoting their services to prospective patients and donors. Managing the content for all of those different uses is a challenge and one that requires that the marketing team can be on the same page working with the same assets.
Stadiums and Arenas
With every new event, there are loads of new campaigns. Whether it is a game, a concert, or some special event, the teams at stadiums and arenas are producing a lot of assets to share with partners, agencies, and vendors. They need a way to easily ingest assets from a performer's management company and turn those into various print and digital campaigns.
Furniture
Some furniture companies produce furniture for their own brand for sale in their own stores. More typically, however, a furniture maker makes furniture for a number of brands that are sometimes sold at a furniture retailer under one of those brands or the brand of the store. Under either model, there are large numbers of photographs and product diagrams created to be used by the retailer, on an e-commerce site, or to be shared directly with a prospective customer. So, furniture companies need to have the ability to store and organize their digital assets and distribute them to retailers and e-commerce sites.
Your Industry
As you may have guessed from the rest of the list, the benefits of digital asset management apply to almost any industry. As long as there are digital assets to be organized, stored, and distributed, a DAM will streamline your workflows, saving time and ultimately money.