Why Online Photo Storage Software is Not the Same as Digital Asset Management (DAM) Software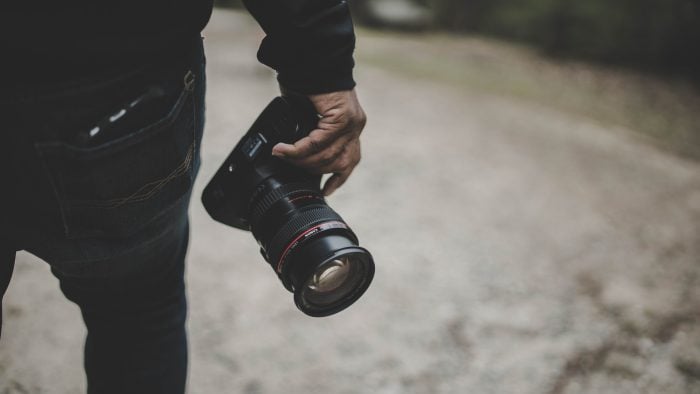 Online Photo Storage vs Digital Asset Management
When comparing online photo storage software with digital asset management (DAM) platforms, the old, familiar saying about apples and oranges comes quickly to mind.
Do these two kinds of software share some overlapping use cases and similar product functionality? Certainly they do -- and we'll walk through those overlaps in more detail below.
But at the end of the day, these two types of software are designed for two fundamentally different types of users with distinct use cases:
1. Are you looking to store your photos in a centralized location and share them out with others on an as-needed basis?
2. Do you need to manage a library of content, provide differing levels of access to content to those inside and outside your organization, and easily use and re-use that content across many platforms?
If you answer "yes" to question 1, then online photo or file storage software will likely fit your needs. But if question 2 more closely describes your situation, then you're likely in need of a more advanced DAM solution.
Let's take a closer look at what drives people to use these two different kinds of technology.
Online Photo Storage Software
Especially as cloud technology has grown more robust and accessible, the use of file storage and sharing products like Google Drive, Microsoft OneDrive, Box, and Dropbox have become commonplace for both individuals and businesses.
To distinguish themselves from such broad solutions, certain companies tailor their offerings around hosting and sharing visual media specifically -- among many others, Flickr, SmugMug, Zenfolio, or pCloud enjoy widespread use amongst photographers and digital artists. Platforms like Vimeo, YouTube, and DailyMotion provide options for videographers & animators.
While many businesses utilize online photo and video storage software, the technologies themselves are primarily built for and aimed at private consumers or single-user instances.
A quick review of their advantages and disadvantages helps reveal why:
• Freemium plans - most solutions provide "freemium" offerings to attract new users
• Ease of sharing - users can easily share photos & videos with others
• Social media integration - interconnection with Facebook, Instagram, etc., are standard as the end-goal for many users is to share their photos on social media
Along with those pros also come a variety of cons:
• Storage - freemium plans offer only so much space and with increases in file size & quality, even casual users will soon find themselves paying for more
• File types - some platforms only support certain file types (only JPEG but not RAW or TIFF, for example). Check out our post on file types to learn more about when to use each type
• Quality - to reduce storage costs, some products force reductions in file size
• Sharing - most solutions limit methods of sharing assets and don't always translate a file's metadata through the sharing process
With these core value propositions and potential limitations, users of online photo storage technologies are commonly a mix of hobbyist shutterbugs and artists, up-and-coming freelancers, or individuals and families looking to store & share vacation pictures with loved ones. They are great for organizing "my stuff" but not so great for managing "our stuff."
Professional and business users with more complex requirements around storage, collaboration, organization, metadata management, and access often find themselves stringing together several of these solutions and struggling to manage them at scale.
Digital Asset Management (DAM) Software
At a base level, DAM solutions start with the core functionality of online photo storage software, and then improve and expand beyond it to provide a business-ready solution with end-to-end workflows for managing and collaborating on files. We start calling things "digital assets" because they go beyond just being photos or images and have important value to the organization.
So what drives an individual or organization to employ a DAM platform instead of an online photo storage solution?
• Organization - admin-controlled library framework that helps cut down on duplication costs, prevents chaotic storage practices, and limits file "hoarding"
• Access controls - tailored access levels to fit the needs of internal users and teams or external vendors and clients, all while enforcing organizational compliance requirements
• Storage & Sharing - sufficient space to support an org-wide asset library and the bandwidth required to allow for sharing & downloading assets at scale
• Metadata - more nuanced asset tagging and search functionality, as well as persistence of metadata when an asset is uploaded, downloaded, or shared. Metadata allows for findability, rights management, and adding context. For a few hundred photos, metadata may not be important but for hundreds of thousands of business assets, it is absolutely critical.
• Reporting - track utilization of the platform and overall interaction with assets
• Integrations - native or API-based connections with other sites, services, and software, maintained and updated by the DAM provider or an internal IT team
• Branding - an official portal to represent your organization and brand, complete with your logo, relevant contact information, etc
• Support - expert DAM librarians and account managers available to assist with implementation, training, and any product requests or support issues
In combination, these facets of a DAM platform form a core value proposition focused around organization, collaboration, distribution, and control.
Interested in learning more about Digital Asset Management Software? Read the guide here!
Users from across different teams and organizations benefit from using a centralized library while working together on asset-related projects. Admins benefit from increased control over systems access, as well as visibility into user behavior and asset utilization. Clients, customers, vendors, and partners all benefit from accessing & utilizing your assets through a professionally branded and organized platform.
If there is a potential drawback to using a DAM solution, it would be the question of cost. Most consumers and some free-lancers might not find enough value to justify the expense. However, professionals and business users whose needs match up with the list above would be well served by investing time and money into a more robust DAM platform. To learn more about how digital asset management can benefit your organization, check out our ebook, or try our ROI calculator.
Similar to online photo storage software, DAM providers offer different platform tiers and support levels to meet the needs of everything from a single-user team or business, to a marketing / PR agency, to enterprise-scale marketing departments.
For a third-party overview of available DAM solutions, check out thousands of real user reviews on G2.
Conclusion
DAM platforms allow individuals and organizations to go far above and beyond the base functionality of both online photo storage software and file storage systems.
If you can meet your digital asset needs using the freemium plan of a photo or file storage software, then DAM might not be a fit for you yet. But if visual assets matter to your organization and you're looking at paying that photo or file storage tool even a little bit of money for added storage or functionality, you'd be well served to look into DAM platform offerings.