Canva vs. Photoshop: Which Photo Editor is Best for Marketing Managers?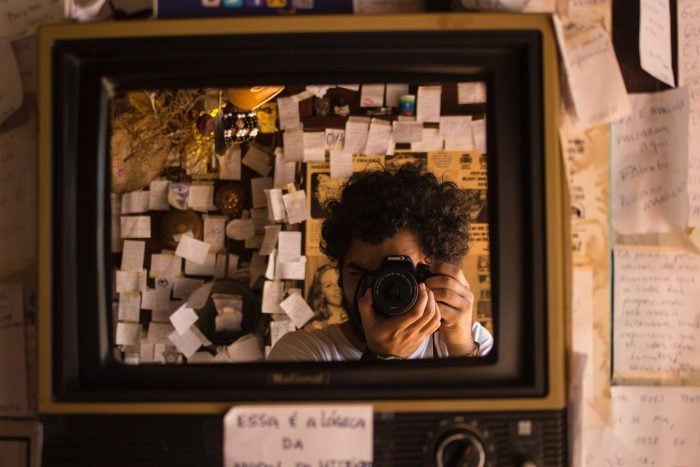 When it comes to picking an image editing tool, there are plenty of options to choose from. But how do you decide which is best for your marketing purposes?
At the very least, an image editing tool should help you modify or improve digital or traditional photographic images, but beyond that, things can get tricky.
Each image editing tool has different features and limitations.
To decide which is the best for your project and your marketing department, you should determine what features you need most and how much you are willing to spend.
In this post, we compare two of the most popular photo editors to help you decide: Canva and Photoshop.
What is Canva?
Canva is a free, online-based graphic design platform that allows you to easily create a variety of different types of content, including invitations, social media graphics, business cards, and more using professionally designed templates.
It includes basic image editing features like:
adding a textured background
inserting text to create your own meme
blurring your photo
removing a background and more.
Canva relies on a simple drag-and-drop interface that makes creating marketing assets a breeze.
What is Photoshop?
Photoshop, on the other hand, specifically focuses on image editing.
Within the program, you are able to edit, re-touch, create, and draw. It allows for the ability to mask, select, layer, and blend, which are much more advanced than Canva's platform allows.
It is not as easy to use as Canva, but it can be used to create the same kinds of products (social media graphics, business cards, etc.).
Photoshop does not have a free option, but its monthly cost is lower than Canva's if you were to pay for their premium features.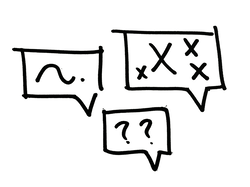 What is the Difference Between Canva & Photoshop?
Canva and Photoshop are two very different programs, though both can be used to create marketing collateral. To truly compare the two, we will look at:
what features they offer
in what ways they are limited
how easy they are to use
how much do they cost
Features
When it comes to features, Photoshop has many more than Canva. Too many to list!
However, they are mostly specific to photo manipulation, such as sharpening, adjusting levels, and adding gradients.
With Photoshop, you have complete control over the quality and color settings of your design. It can also be used for web or print materials.
Canva's features focus on accessibility.
It includes thousands of templates, stock photos, fonts, and other elements to make it easy for users to put together graphics quickly.
Unfortunately, Canva designs are limited to web use because they are created and exported in RGB format.
Ease of Use
Though Canva has less features than Photoshop, this makes the program much easier to use.
With its built-in templates and simple interface, Canva was designed for people who are not already graphic design experts. It is an accessible program that even a graphic design newbie can easily navigate.
You can simply select one of the many templates, customize colors - even pre populate your brand identity and imagery, and then drag and drop elements to your canvas.
Photoshop, meanwhile, has a steep learning curve because it is meant to be used by experienced designers.
This isn't to say you can't utilize the program once you try out its different features and watch a few educational videos, but it is not catered toward the design newbie like Canva is. Photoshop has many tools that allow users to use a wide range of features, but these can sometimes be overwhelming, especially to someone who is unfamiliar with the program.
When you know Photoshop well, what you can produce can seem like magic.
Limitations
Canva's ease of use makes it a great option for novice designers, but its lack of features may cause some frustrations. For example, you are unable to draw custom shapes, blend, mask or manage layers, or write text on a path, which are all abilities Photoshop includes.
Canva is definitely not the best option if you are needing intricately designed collateral that requires shading, drop shadows, and other higher-level features.
In that case, you will want to use Photoshop, which includes those features and is much less limited in its abilities.
In fact, the program's main limitation is how well it handles text. Photoshop is raster-based, which means you risk losing a lot of quality with text.
Pricing
While ensuring the image editing tool you use has the features you need is the main priority, price is likely a close second.
Canva has a free plan, which includes basic features and free templates, logos, fonts, photos, and graphics. Premium graphics are available for purchase on a pay-as-you-go basis, or you can pay for Canva Pro for $12.95 per month.
If custom templates might take care of 50% or more of the work you need to do, the price can feel like a bargain.
Photoshop does not have a free version, but it is included in the Creative Cloud Photography plan, which includes both Photoshop and Lightroom along with 20 gigs of cloud storage for just $9.99 per month.
The catch is that this plan is annual, and there is a hefty cancellation fee: 50% of the remainder of your contract.
What is The Verdict?
It depends!
Canva is the way to go if you have limited expertise or want a large selection of templates to make creative content quickly.
Unless your image needs intricate retouching or special text effects, Canva is a much easier tool to use and already includes templates for most social media platforms. Photoshop is great for those who specialize in graphic design, but if you are a marketing manager, that may not be where your strongest skills lie.
When in doubt, try it out. You don't get locked into an annual plan for Canva.
Where to Save Those Files?
Once you've decided on an image editing program, you'll also need a place to save those files.
Marketing managers often need a "brand central" to house all images, logos, fonts, guidelines, and campaign assets for their company. It can be difficult to keep track of everything, especially when you're in the middle of a brand refresh or new marketing campaign. Digital asset management can help keep you organized. DAM helps you distribute assets, collaborate in house, and work with agencies and outside vendors.

Image Relay's Guide to Digital Asset Management will show you how digital asset management can keep the tangible components of your brand organized. You'll have a place to store these assets and easily find them when needed. DAM helps save you time and money.
Photo by Lucas Caixeta on Unsplash.