Case Study: How Cosmetics Brand jane iredale Shares Content to Partners in More Than 45 Countries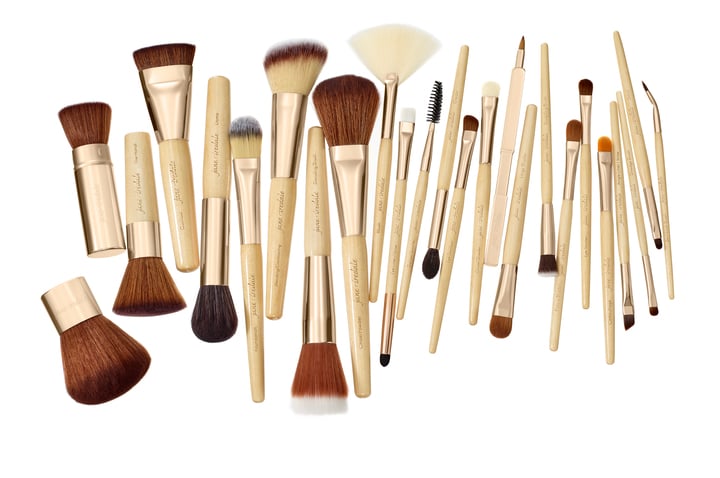 The Challenge
Centralize assets for access by a worldwide partner team
Eliminate fulfillment requests
Maintain a consistent brand image at every touchpoint
The Solution
An easy-to-use asset management system
Expiration tools to keep all assets current
Fast self-service for a global dealer network
By the numbers
4,900 locations in the US
Over 45 countries
23,000+ assets
290 GB downloaded per month
About jane iredale
Jane Iredale founded her cosmetics line 25 years ago with a commitment to provide beneficial skin health properties as well as flawless coverage. At the heart of the products is a cutting-edge mineral powder foundation, that makes it the #1 makeup line recommended by dermatologists and plastic surgeons. jane iredale has grown from a small company in Western Massachusetts to a leading skincare company sold in more than 45 countries in the world's best spas, salons, and medical offices. With such robust growth over the past 25 years, jane iredale needed a way to provide a consistent brand message and share useful content to a global network of providers.
Before Image Relay - "Bulky and annoying" FTP site
Back in the bad old days, the team at jane iredale struggled with an FTP site to share brand assets. This "bulky and annoying" solution was not really a solution at all. It made it hard to get the right assets in the hands of partners and was a constant source of questions and fulfillment requests. The old system also led to less control over the brand so that older assets stayed out in the market longer than expected because it was too hard for partners to get up-to-date material.
What they needed - Easy, Reliable Access
Simply put, jane iredale had to get the right assets in the right hands. With a global network of more than 4,900 locations in the US and also in more than 45 countries, fulfillment requests were not an option. Image Relay provided the organization and permission tools so that the partners could get the appropriate, current material for their market. The marketing team at jane iredale uploads and organizes assets to maintain brand control and sets permission levels for the partner network. The partners log in from anywhere at any time and see only the approved materials so they can grab the images and information they need to create custom collateral for their markets.
Results
Fast Self Service and No More Fulfillment Disruptions
jane iredale's network of partners can access the right assets whenever they want. They can use any operating system, any browser, and any device from anywhere in the world at any time. There are very few questions about where to find a brand element or how to download assets. The dealers are happy because they get control over their own creative processes and don't have to rely on a slow fulfillment process to get the assets they want. The team at jane iredale is happy because they no longer encounter questions and asset requests that take them away from other important work.
"We are super happy."
Brand Consistency
jane iredale maintains a consistent brand message by ensuring that only current, approved assets are available for their partner network. They provide this consistency through easy permissions so that partners only see approved images and creative assets. jane iredale also leverages Image Relay's expiration date tool, which lets the marketing team quickly close off download rights to older material. The company relies on photographs that have varying rights contracts from the photographers and models in the photographs. Use of these images is governed by contracts, so it is important to easily remove these images out of current use when the contracts expire. With only current, approved assets in the field, jane iredale can be confident that all customers and potential customers see consistent brand imagery while also being able to engage with the individual partners on their terms.
"We love how clean and organized everything is."
(All images courtesy of jane iredale.)