How to Use Image Relay Collections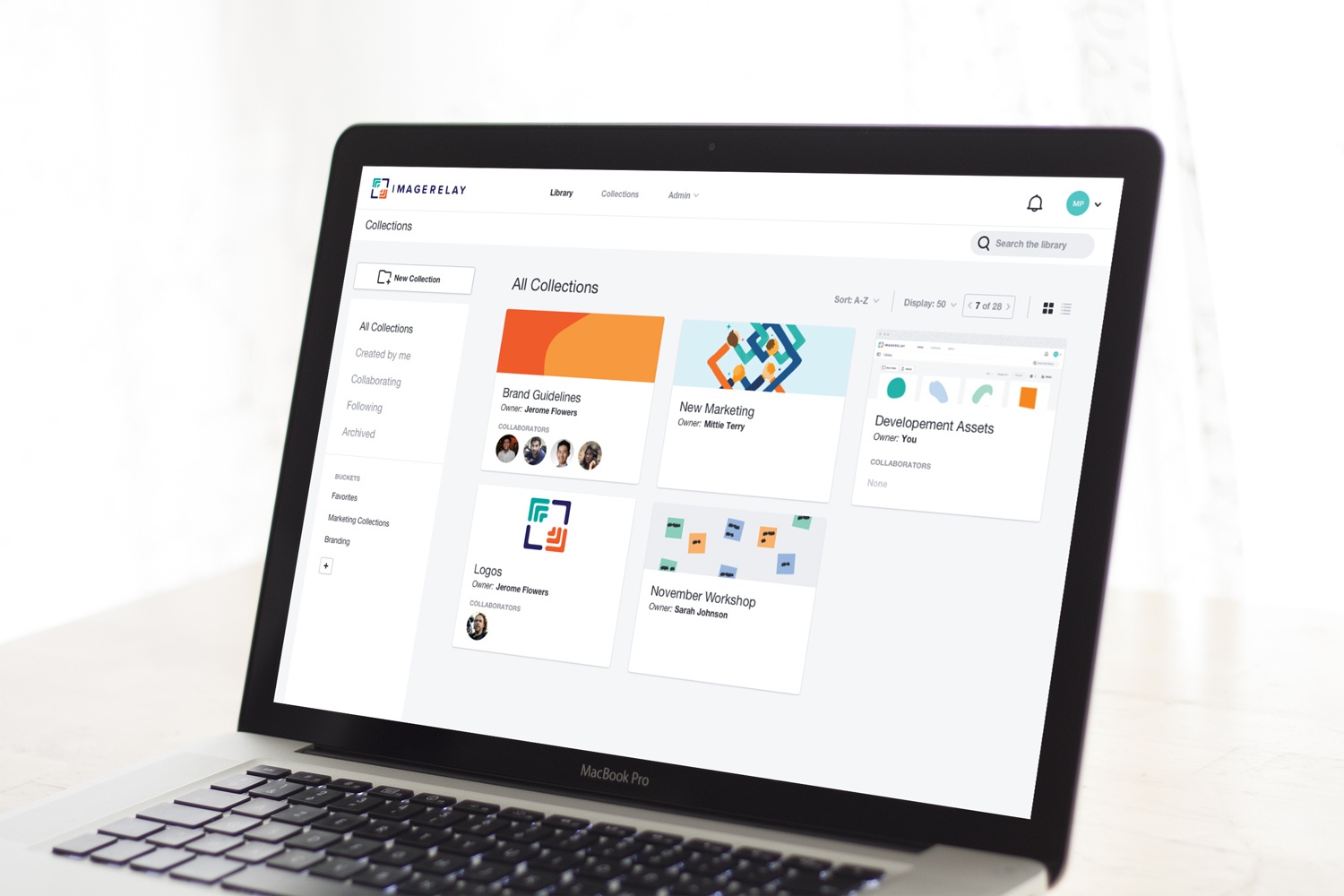 As part of some major updates to the Image Relay platform, one area that we think deserves special attention is our new Collections features. We could tell you all about it first but let's get into it. Here it is:
Collections are the simple and elegant way to curate, collaborate, and communicate. We know how you make content come alive in so many beautiful ways - on your websites, in your videos, in your creative ads - and we wanted to help make your content come alive in Image Relay.
Who Uses Collections?
Storytelling is your job. We want to make that job easier, and that's why we created Collections. They allow for rich presentation of your assets and more effective storytelling. We like to think that everyone can use Collections to help their teams more effectively curate, collaborate, and communicate. Here are some use cases that fit incredibly well with Collections and can be used by teams of nearly any size or makeup.
Sales Presentations
Sales reps have regularly used traditional presentation programs to make presentations for customer meetings. That method works well for a lot of things but for visually-stimulating presentations it often falls flat. Utilizing a Collection Theme, sales presentations can take on new life and also be much easier to create and update.
Media Sites
Collections can act as an easy to create edit webpages for your brand's media coverage. Your company may receive a lot of media coverage and constantly rebuilding your main website pages is too much work, or you may want to limit coverage to only recent news or news on a particular product or aspect of your company. You can use Collections to make quick webpages and share with customers, partners, or the press. There's no need to take time away from your web team, users with any skill level can quickly make mini-webpages with Collections. Updating the Collection can be done at the fly, just like any other action in Image Relay, and all your Collection followers will stay up to date.
Brand Guides
An elegant arrangement that provides the content and context of your brand's look and feel. Here's Image Relay's brand guideline Collection:
Logos, colors, images, and other brand attributes all in one place, organized, and presented in a way to make using and sharing easy and engaging. Share your brand Collection with your team, your agencies, or outside partners, and keep everyone updated when you make changes.
Campaign Materials and Product Launches
We don't need to tell you how much work goes into creating campaigns or launching a new product. After spending weeks, months, or even longer crafting your campaign, creating all your assets, and editing and refining the message, you're left with a lot of stuff that needs to be organized and shared. With Collections, all of that work can be organized in a simple and compelling way.
Collections themes allow you to brand the Collection how you want and provide the titles and descriptions that make sense. Use a theme to organize different aspects of the campaign. For example, keep all the product photos in one area and all the supporting images in another. Want to swap out a photo the day before launch? Your agency partners will get that notification automatically using Collections.
Collaborating Using Collections
They say "Content is King" - so what then is collaboration? Without collaboration, your content barely has a chance, and certainly can't be king. Bringing together different skills and different viewpoints is how magic happens. Collections allow you to work with your internal team, other departments, and outside partners to select, organize, and approve the right content for your needs. It's an effective way to get that buy-in and sharing of opinions that you need to take your content to the next level.
Following Collections
The rich experience of Collections are not just for collaborating with your team or for sharing an end product. Collections keep living for as long as you want. Followers receive updates about any changes or additions to files in the collection, which is useful when:
A retailer needs to receive the new signage imagery at the beginning of each season.
Your sales rep is on the road and needs an important new document for a presentation.
The executive team wants to see new press coming in about a product launch.
We'll be rolling out new Collections features and themes over the coming months and welcome any feedback you have. We're excited for you to give these new Collections a try, so let's help you get started.