How Much Does Digital Asset Management Software Cost?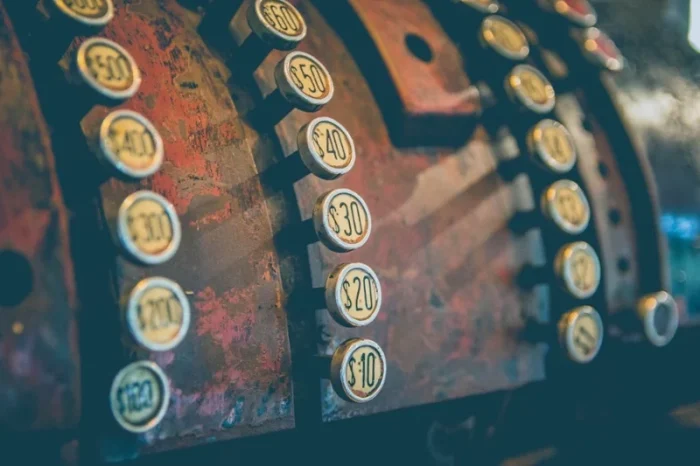 The one-year price of digital asset management software ranges from less than $350 to upwards of $250,000. Prices depend on a variety of factors, including number of users, amount of storage, advanced features, brand reputation, implementation fees, customization, services, and other setup considerations, such as if the system is cloud-based or managed on an on-premise server. Needless to say, those functional differences can add up to create a gobsmacking range of prices.
While the range of prices and options is huge, what does that mean for the average price of digital asset management software? According to a recent (2018) survey of Digital Asset Management providers from DAM News, the average price is quite high. For software that is hosted by the DAM vendor, the average one-year cost is $51,999. For software that is managed on the customer's own servers (non-hosted), the average one-year cost is $71,746.
| | | |
| --- | --- | --- |
| DAM Average Price | Hosted | Non- Hosted |
| $51,999 | x | |
| $71,746 | | x |
The price of non-hosted solutions has remained largely unchanged from a similar survey conducted in 2016. The price of hosted solutions, however, has experienced a significant increase, jumping up from $37,846, a 37% increase in just two years.
There are many reasons for the increase in prices in recent years, including the important development that more companies are discovering the value of digital asset management for their organizations. That may lead to overall prices continuing to increase, but there are some specific factors that go into the specific price quotes you may encounter.
What factors impact the price of a DAM system?
Digital asset management vendors have a number of ways to charge for their software and services, and these are a few of the most common factors.
Users
The more users you have, the more value your organization should receive from the software. Some DAM solutions charge by number of users, although frequently this would just be for users with administrative or collaborative privileges and not for users that only have the ability to search, view, and download. The number of users is often just a small factor in the price of a DAM system and not the major factor like in some other software options where user licenses are everything.
Storage
Many organizations rarely need more than a couple hundred gigabytes worth of storage. Other organizations, on the other hand, need multiple petabytes of storage. (A petabyte is 1,000,000 gigabytes if you've forgotten your prefixes.) The more content you have, the more storage you will likely need. Storage adds direct cost in terms of cloud space, or on-premise servers needed as well as bandwidth costs from regular uploading and downloading. These costs get passed on to the customer, and sometimes they can be quite expensive. Don't expect to pay the same price if you have 1000 image assets or if you have 200,000 video assets.
Infrastructure
The infrastructure of a system refers to how the system is set up. Is it cloud-based? Is it on-premise? Does it need a special type of cloud, such as a secure government cloud? Some organizations have specific security requirements that may increase the complexity, and therefore cost of a system. Most companies and organizations are well-served by a cloud-based system built on something like Amazon Web Services (AWS) or similar, large and well-tested cloud environment.
Features
All digital asset management tools provide for the storage, organization, search, and downloading of content. From that base level, features can add a lot of complexity (and value) to a system. Advanced metadata tools, analytics, editing tools, workflow tools, machine learning, and lots of integrations make for more expensive systems. There are lots of features that can be added to make a system very expensive, the question is whether those features provide appropriate value for the customer.
Services
They say that time is money. When it comes to digital asset management pricing, this is as true as ever. The more time a DAM provider spends providing services for implementation, consulting, training, and other support, the price will go up quickly. A vendor will look to get a few multiples of an employee's hourly costs to cover direct costs, indirect costs, and achieve some profit. For example, if an implementation specialist earns $40 per hour working for a DAM vendor, the vendor may charge three to five times (or more) that amount to cover an hour of services provided to a customer. If a project will take many hundreds of hours to complete, you can see how the costs can add up.
Customization
Customization is quite similar to services in how it impacts the cost of a DAM. The more custom code required to make a system work as desired, the more time needed to develop it. The per hour cost will typically be high given the often higher salaries of technical employees. Plus there are opportunity costs. Depending on the size of a vendor, If developers have to work on a customer implementation, that may take them away from working on core product improvements. Customization is how DAM software gets really expensive. You shouldn't expect much custom work for a system that costs $5,000 per year, but if a system costs $500,000, it better be highly customized.
While there are a number of factors that impact the price of a solution, it still remains hard to find clear, published prices, or even find what a particular vendor's general range of prices may be.
How should you buy?
Understanding the price ranges and the factors that can drive pricing differences is helpful, but how do you make sure you are getting the right product for your needs at a fair price.
1. Drive the process
Sales professionals are skilled at selling you expensive features you don't need. Let your needs drive the process and not let it be controlled by a vendor who wants to see how much they can get out of you. Vendors can be helpful at providing guidance and recommendations, but this software is for your content and your team - helping your work is what should matter. You don't want to end up with a system that is 20 times more expensive than another solution that gives you all of the features and support you need.
2. Provide a budget
Having a solid budget can help speed up the process and narrow your options. Whether it is $5,000, $50,000, or $500,000 you can find a short list of options in each range.
3. Ask for a price!
Don't waste your time with someone trying to make you jump through hoops. If a vendor is unwilling to give you at least a broad range of prices early on in conversations, then you have to wonder what they are hiding or at least question their commitment to transparency.
As you can see from the various prices, digital asset management can be a huge investment. It would be a shame if you end up with the wrong fit. We have this discussion of pricing helps, and if you want an additional tool to help in your search, we have a vendor comparison template that you may also find helpful.
Please include attribution to https://www.imagerelay.com/ with this graphic.