Our Top Resources for Working from Home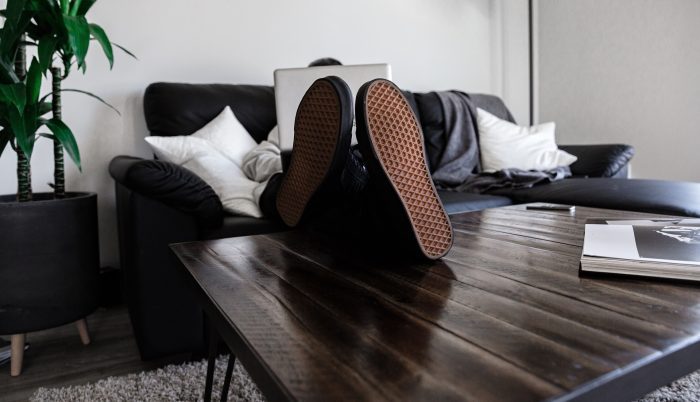 We established Image Relay as a remote work company mainly to provide flexibility and work-life harmony for our team. There are other great reasons to go remote, like reducing environmental impact, but we are a small software company and our footprint is not huge, so the environmental benefit did not drive our decision to go remote. We never anticipated what we are facing today. Needing to rely on remote work to keep our team safe and our business operating was not in the plan. Our current reality has made us rethink many of our assumptions, and we know that most of you are also challenged by adjusting to these new realities.

It's a scary, confusing, and heartbreaking time. We don't know what tomorrow will bring let alone how to accurately plan for a week, a month, or a year from now.
Like you, we are taking this one day at a time and always trying to remember that our physical health, our mental health, and our family and loved ones come before work. But work must also happen, so we are making adjustments.
We're fortunate to have a remote work structure in place, but as schools and childcare options close and we're being told to stay home and as isolated as possible, we're facing new challenges like everyone else. We don't have all the answers on how to make working from home work perfectly for your team, but here are some of the tools and resources we've learned to rely on over years of working outside of an office.
Technology
We keep it simple. As a small team, we use a limited number of tools and prefer tools that can do a lot of things with quick setup and little to no maintenance. Here are the tools we couldn't work without.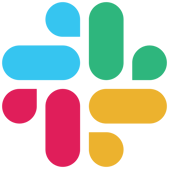 Slack
Slack is the primary way we communicate as a team. Group chats, individual chats, channels for teams and projects, and the easiest way to do voice and video calls among team members. It replaces the need for thousands of emails and also easily connects to many of our other tech tools, so we have one place to receive almost all important notifications. It's easy to use and easy to set up, so it's no wonder it is one of the most ubiquitous business communication tools.
Keep in mind:
You can overdo it with Slack. The notification badge can become addicting - you clicking to check every time something pops up. You can spend your whole day chasing Slack notifications. We recommend muting less critical channels and controlling your own status and notification preferences. Keeping it to just the things you really need can make Slack more useful and keep you from being overwhelmed.
As the founders of Basecamp have discussed in their great books and blogs on working remotely, try to shake yourself from the Fear of Missing Out (FOMO) and instead embrace the Joy of Missing Out (JOMO). Be confident about letting go of things you do not need to know and that can only distract you and stress you out. Let those who need to focus on certain things focus on them, and you can focus on the most important things for your work. You do not need to know everything that is going on across your company.

Image Relay
Of course we use our own digital asset management tool. Every. Day. It's the best way to keep our content organized and our team aligned. Logos, design files, sales documents, contracts, and other important team assets - everything is in one place and easy to find and share. Whether our team members are working from home, at a co-working space, traveling in Mexico, or out in the woods, each of us can get the content we need in moments.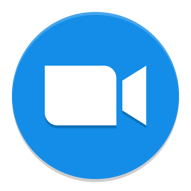 Zoom
We've used other videoconferencing tools and Zoom outperforms them all. The interface is elegant and intuitive, and unlike other tools, it almost never freezes. A frozen call or clunky experience when talking with a customer is too much of a risk, and Zoom has won our trust.
Keep in mind:
While you're working from home with other folks living their lives in the same space, you never know what can be going on behind your back. Make sure you're on top of that video button so that your colleagues or customers aren't seeing something you'd rather not share. But also don't be afraid to show that video. There's a special kind of intimacy colleagues can get with each other by seeing glimpses of their team member's lives that often doesn't happen in an office environment.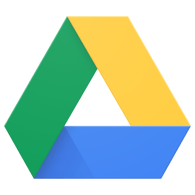 Google Drive (and Docs, Sheets, and Slides)
There are no easier to use or less expensive collaboration tools than Google's suite of work tools. Sure they have their limitations but the easy cloud access and real-time collaboration and tracking make these some of our most-used tools. We will use Microsoft products for some work if we need particular editing or analysis functions, but for anything collaborative, quick browser access to Google's tools cannot be beat.
Keep in mind:
Google Drive can get messy if not well-organized. If anyone on your team can add any folders they want or put individual documents outside of folders, the system can get unwieldy making it harder for your team to find what they need. Having policies in place for top level folders is important. If individual employees want to go wild in a personal folder, let them, but don't let disorganization take over the system for everyone.
Those are the tech tools that everyone on our team uses to help get our work done. Our developers have their own set of tools, as do our marketing, sales, and support teams, but those four tools represent a simple stack that you can get up and running quickly so your team can work from anywhere.
Work is not just about tools, however, and working from home presents unique challenges. These are some of the other resources our team thinks are also critical for working from home successfully.
Other Resources
A Good Kettle
Maybe not the first thing that comes to mind, but taking a few minutes to make a cup of tea can add some calm to the day. A solid, inexpensive kettle helps give us a few minutes to step away and think about something else. Here's one we like. And for tea, there are so many great options to please almost any palate. Max, our sales manager, is in love with Organic India's Tulsi Turmeric Ginger (they're a customer and fellow B Corp), Beth, our Strategic Account Manager goes with Kukicha (Japanese twig teas), and I lean towards herbal teas from a smaller operation in Somerville, MA. Maybe tea is not your thing, but for many on our team, it helps with calmness, especially compared to coffee.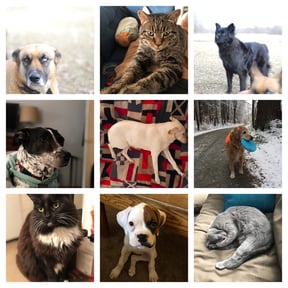 Pets
If you are amenable to one and your housing situation, family dynamics, and allergies allow, we can't recommend having a pet enough. Whether a dog, cat, hamster, snake, tortoise, fish, chicken, or whatever, having another thing to interact with while potentially working alone can change your day. Isolation is a challenge working from home. Having a pet can be one way to lessen those feelings of isolation. The need for play, or walks, or belly scritches can all help break up the day. It's not a distraction. It's wonderful. Ok, a dog barking in a video call can be distracting, but there are worse things!
A Shutoff
In many offices, things start to happen in the late afternoon. People move around, start packing things up, and there is a palpable sense that we're all heading out soon for the evening. In some companies, the office floor is empty by 5:30 and lights are going off by 6pm. When you work from home, you miss out on that physical change that signals the end of the work day. You can recreate it by having a dedicated space where you work, and you can try to leave your work there.
It's hard, though. When you can carry around your laptop, you can always be ON. You might see other team members active on Slack late at night and think that you need to be on as well. Just let me reply to this last email. Let me look at that latest report. You can always find a reason to keep going. But if you do, you're likely to be more stressed, be less productive, and be on your way to burnout. You have to develop your own shutoff and keep practicing at it (and hopefully you have a company culture that will support it). It takes discipline. We won't lie to you and say it is easy. In fact, this can be one of the hardest things to do when working from home.
Maybe our current situation can add some perspective and make having a shutoff easier to develop. Work can't be our entire lives. Not now.
We hope that these ideas may help with your new work arrangements, but more than anything we hope that you please take care of yourselves and support one another. We're all in this together.
If there is anything we can do to help your team transition to a new work structure, please let us know. We're here to help you get through it.
Photo by Dillon Shook on Unsplash