Image Relay Powers Industrial Supplies & Machinery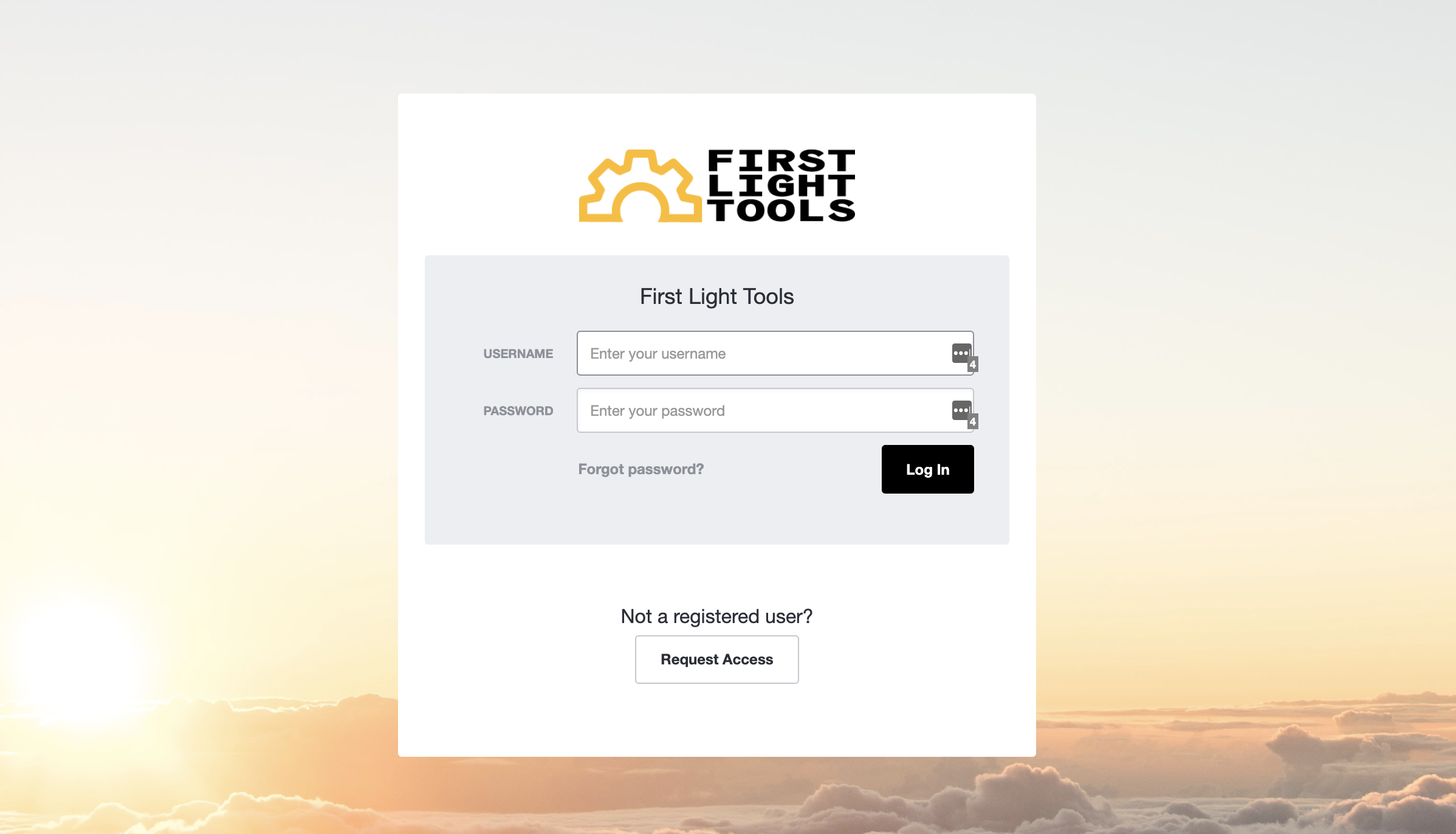 Working in the industrial supplies and machinery industry, First Light Tools knows how valuable it is to have the right tool for the job. Luckily, Image Relay understands that too.
First Light Tools produces quality and trusted products, and with Image Relay, they can share their products and brand story with the world. Image Relay's Marketing Delivery allows First Light Tools to align all of their product information and all of their digital assets in one secure platform.
First Light Tools (FLT) has recently expanded into the B2B market, partnering with Amazon and Lowe's. This is exciting new territory for FLT, though it comes with challenges of its own. FLT organizes their product information in a personalized format that makes the most sense for their company, but it doesn't always align with the expectations of their new retailers. Without Image Relay, FLT would be duplicating spreadsheets, attempting to customize information for their retailers while simultaneously keeping their internal information up to date and consistent. Luckily, this is not the case. With new consultants and distributors, governance and searching capabilities for their assets and product information are imperative as First Light Tools continues to expand. They have found this and more with Image Relay.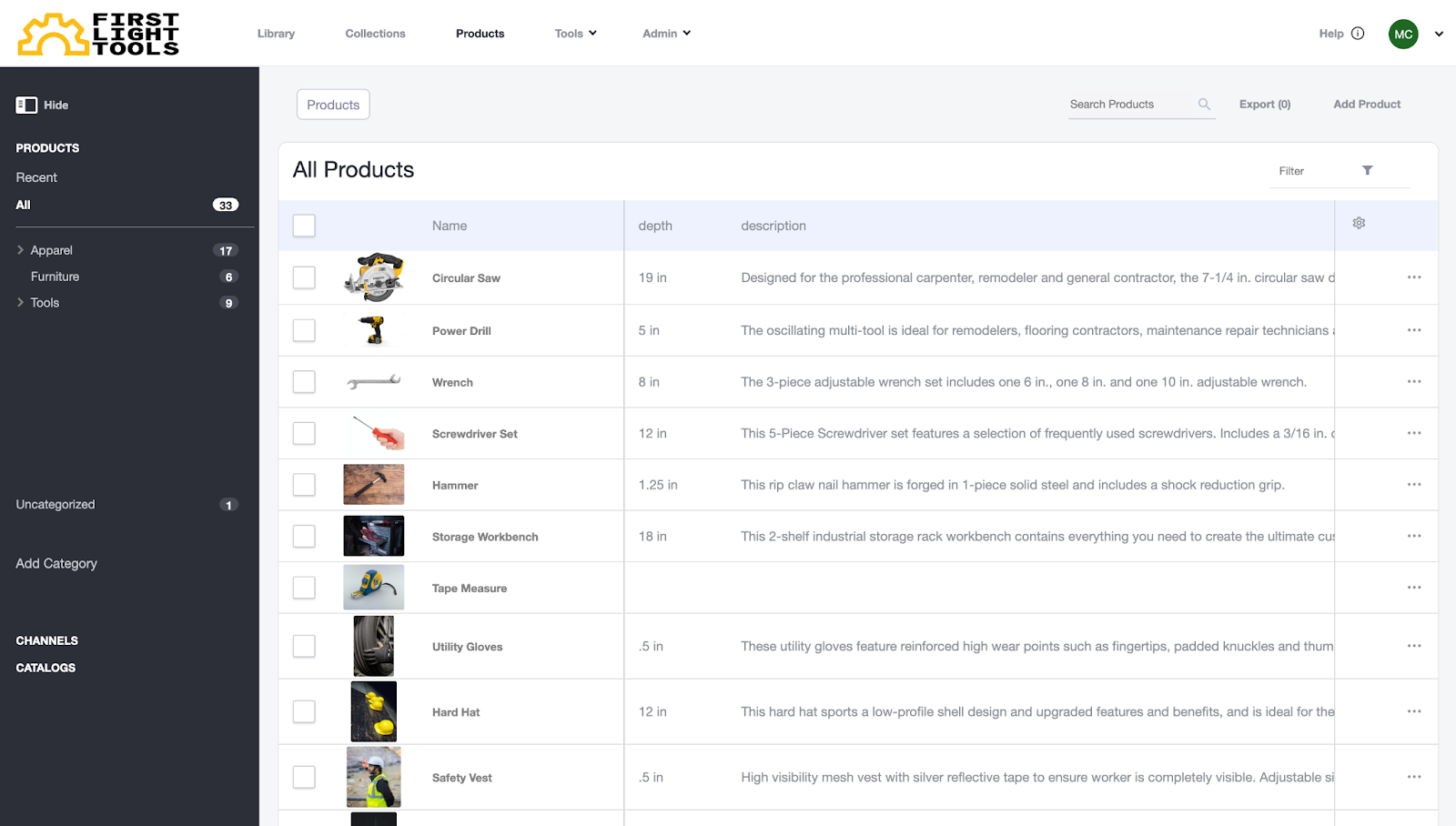 First Light Tool's Products Hub
With their recent focus on the B2B market, FLT has heavily relied on Image Relay's features of Product Catalogs and Channels. Catalogs enable FLT to curate product information for retailers, distributors, and partners to expand product awareness. This feature allows FLT to organize sets of products, similar to a traditional paper catalog, filled with assortments of products and their respective photos and descriptions, all easily exported and viewed with a single shared link.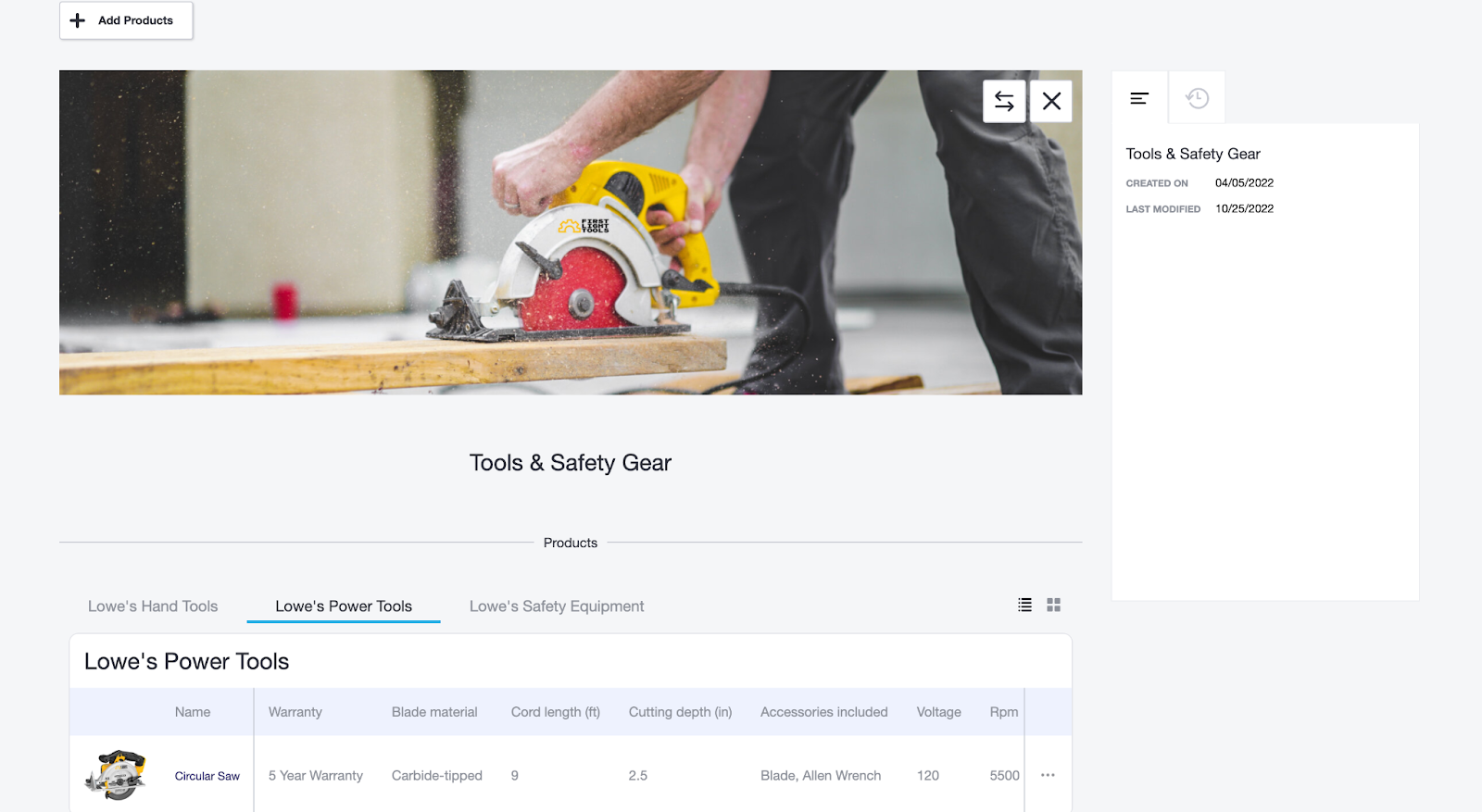 FLT's Product Catalog for Lowe's
The best part? Catalogs leverage specific retailer Channel Templates. This means that when products are shared via a Catalog, only the information relevant to a specific retailer will be displayed.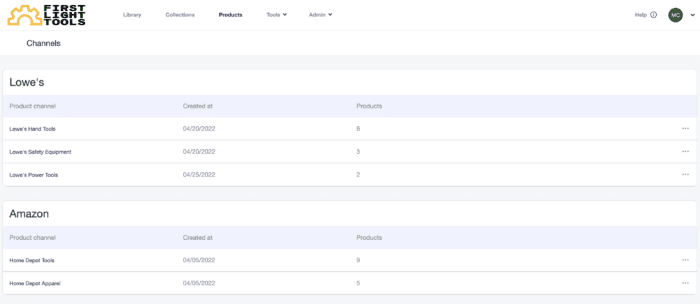 FLT Channels: Tailored to their retailers
Channels are a feature within Image Relay that allow FLT to create export templates for any eCommerce site or retail partner, while keeping their internal product attribute labels consistent. With their new B2B partnerships, FLT is expected to export product data specific to Lowe's and Amazon's formatting requirements. Image Relay makes it easy to choose customizable templates with headings tailored to retailer's required information and formatting expectations. Even better, FLT only needs to enter their internal product information once before mapping those fields to the customized expectations of their distributors. These features allow authorized FLT staff to self-serve internally and export accurate and up-to-date information.
Image Relay's team of Librarians works with all clients, new or old, to ensure every experience is optimized and personalized. Image Relay's Marketing Delivery software provides First Light Tools with the game-changing tool they need to run their business more efficiently, enabling them to scale their business and share their brand story.
Disclaimer: First Light Tools is a demo client inspired by some of Image Relay's amazing customers. Nevertheless, the story of First Light Tool's expansion into the B2B market with Marketing Delivery showcases how Image Relay can help brands get organized so they can grow at the scale of their dreams.