The Importance of Business Archives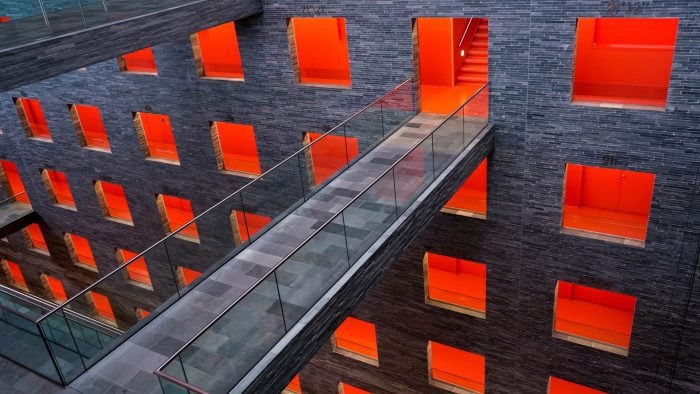 In September of 2019, Image Relay librarian James Fox attended the annual conference for the International Council on Archives (ICA) Section on Business Archives (SBA) held at the Levi's headquarters in San Francisco, California. Subjects discussed ranged from "gold standard" practices in corporate archives today to tomorrow's new technologies harnessing data. Here's what he found.
This was an example of 'worlds collide' for me because I had previously interviewed Levi's, Carhartt, L.L. Bean and others on the value of archives for apparel companies, when writing as a contributor to Details, Esquire, and other outlets. Plus the location meant I could wear a 1960s vintage Levi's jacket in the name of "work."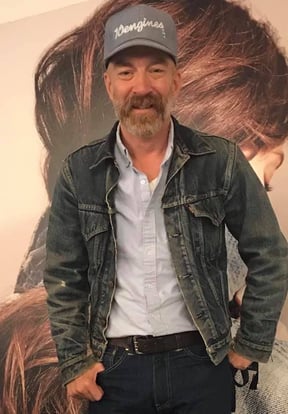 Attendees included company historians, DAM managers, collection managers, and archivists from Disney, BMW, Carhartt, Disney Animation, Gap, Gore, Heineken, Lucasfilm, Pixar, Redwing Shoes, Reebok, Swarovski, and many more. Tracey Panek, the Levi's historian, emceed the conference, and attendees were greeted by the Levi's museum as they entered the headquarters. Levi's certainly practices what they preach.
What Are Business Archives?
"Business Archives" in this context are broad and encapsulating. They include exhibits of historical interest and heritage materials, all storage facilities that collect and preserve company history as physical objects, and their digital counterparts. Business Archives tend towards physical archives (rather than pure digital asset management) but as you might imagine, online access to collections when possible is important and the best way to make the archives accessible and useful.
At the conference we heard about the academics of "how" archives work and inter-disciplinary challenges, but more dramatically perhaps, about how they are leveraged in an organization, providing continuing value. For example, Heineken has a tour (dubbed The Heineken Experience) for new employees and visitors that is based around an archive facility. And Heineken uses objects from the company's history to populate its in-house conference rooms and barroom (remember this is a brewery) to reinforce their connection to place and history.
Conferences and meetups mean you will always pick up little gems of knowledge or just good old anecdotal stories; my tablemate, the archivist for The Gap talked of the Stranger Things production crew coming in for research in 2018 for those Season III looks… Was she happy to help? Heck yes!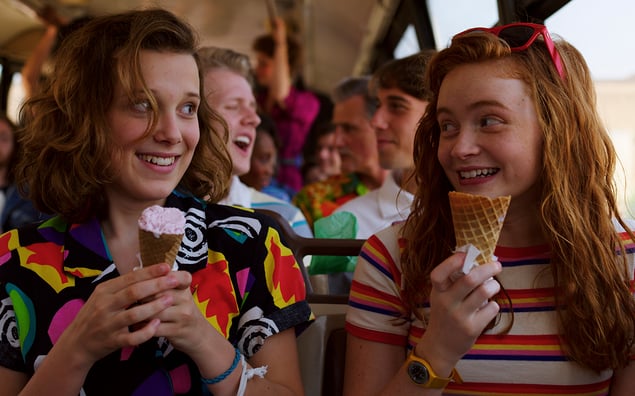 (Stranger Things, Netflix)
The entire two-day conference is available online once you register at this link, but here are some of the highlights. I've provided a timestamp if you want to jump ahead in the video recording.
Day 1 Keynote: Paul Dillinger, Head of Global Product Innovation, Levi Strauss & Co.
00:26:00. The apparel industry is notably a non-sustainable industry due to consumption of raw materials, massive amounts of water in dying processes, shipping, and non-recycled components. This has been exacerbated by the rise of fast fashion. Dillinger describes Levi's efforts to engineer the supply chain and manufacturing process to use fact-based-decisions, as opposed to just fashion or profit decisions, with sustainability as a goal. Another ongoing effort at Levi's is to save supply chain records with the imagery or garments in the archive to improve the relationship of files. A short history lesson on how fashion changed due to industrialization also makes this essential viewing. And for a discussion of sustainability challenges in the apparel supply chain, you have to watch. (35 mins)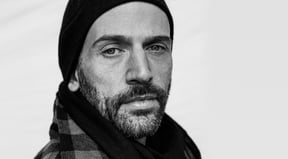 (Image of Paul Dillinger from levistrauss.com)
Day 2 Keynote: Sandeep Gopisetty, IBM Director of Enterprise AI, Systems & Solutions Research (Cognitive Enterprise)
00:07 Fascinating intro to history of computing (processing power and quantum computing especially) and Artificial Intelligence (AI). Where is AI going (after watching faces in Times Square)? Spoiler alert, it is moving into program creation, i.e. writing perfect code to answer questions. That means no QA or debugging, which represents up to 50% of IT costs. (We have some further reading on AI and DAM.) Gopisetty then shared some Tony Stark-worthy images of IBM's quantum, liquid and vacuum cooled, computing rigs. (35 mins)
Session 6: Leveraging Data in Entertainment Archives
Speakers:
Sharon Dovas, moderator, Pixar Animation Studios
Lauren Gaylord, Pixar Animation Studios
Tim Mapp, Lucasfilm
Sharon Mizota, Walt Disney Animation Research Library
Nikki Nguyen, Walt Disney Archives
00:47 Lots of great speakers here talking about implementing a new DAM and returning again to the challenges of relating records to objects, and responding to requests. A good recommendation is to start with a new DAM on your next photoshoot, which is something we always endorse at Image Relay. Speakers highlighted the use of search metrics to drive collection development and the commission of materials. For example, lots of users were searching the Lucasfilm archives for set design elements so the in-house photographer started shooting more of that. (1 hour)
Further reading: Standardized Statistical Measures And Metrics In Archival Repositories And Special Collections Libraries.
One side note: No, these Lucasfilm archivists were not consulted about how the data transfer might have occurred in Rogue One. :-( Further reading on data transfer and formats in the Star Wars universe by the fantastic Sarah Jeong here.
Session 9: Gold Standards: Demonstrating Your Relevance
04:35 Reebok archivist Erin Narloch. Taking the Reebok brand archive "from periphery to participation" - how requests can be expanded upon to make archives (or even digital asset management) central to the organization. An 8-month implementation of digital archive "storytelling platform" is described. This is great for seeing examples of internal portals.
The introspection caused by the economic downturn of 2008 meant corporate archives were busier and more valued than ever before as 'heritage' and 'authenticity' provided comfort for consumers in a time of unrest. Further reading on this via Culture Unbound 2012's article Fear and Nostalgia in Times of Crisis.
Remember, in-house research in an archive is "free," companies already own these assets so why not re-use them!? This is a pure example of Return On Investment! Perhaps the same will come out of the current downturn? On the flip-side companies that do not have the ability to access their archives will be scrambling, even more so as they are banned from accessing their physical buildings. To quote the presenter Franziska Eggimann of the Iron Library Foundation, "if it is not online it doesn't exist." How is your corporate archive shared? In-person only? Materials available remotely too? Rather than an expense, archives are now seen as a critical source for imagery, information, and validation of corporate mission.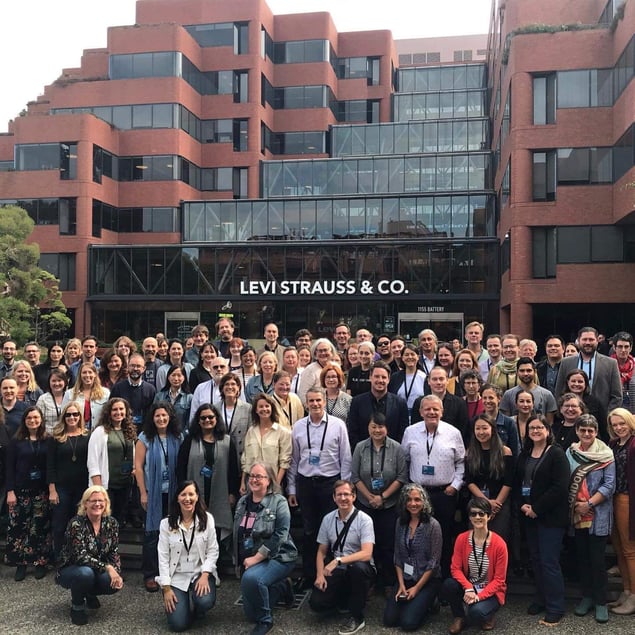 (Image via https://www.facebook.com/ICASBA/ )
Photo by Eric Karim Cornelis on Unsplash