We've Raised $3.5 Million to Help Teams Tell Stories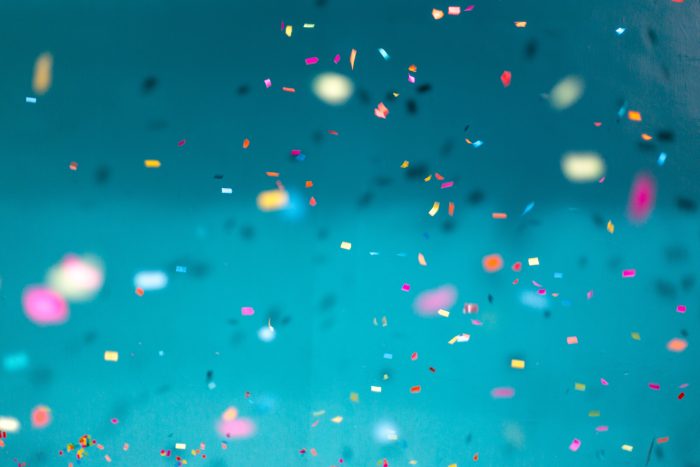 We're excited to announce that Image Relay has secured $3.5 million from Audeo Capital. There's a press release below with some additional details, but I wanted to share some thoughts on the past 19 years building Image Relay and the team we have assembled.
We didn't set out to build a SaaS company. When we started in 2002, SaaS wasn't even a thing. The Cloud wasn't even really a thing. What we sought to do then, and what we still seek to do now, is to help people tell stories. That's what it was about when we helped to replace photos on CDs, what it was about when everyone moved to video, and what it continues to be about as companies try to tell stories across hundreds of platforms.
That is where our focus will always be - giving people the tools to tell amazing stories. We're excited to have additional resources to pursue that vision and build the solutions our customers need.
I must say something about our team. I could not be prouder about how our team has endured. Through many ups and downs over the years and through the past year, which challenged, and still challenges, every facet of our lives, this Image Relay team has been incredible. The way they help each other and our customers is inspiring.
Thank you to Audeo Capital, our other investors, including Fresh Tracks Capital, our amazing customers, and this wonderful Image Relay team.
We've come a long way but this is really just the beginning!
- Skye Chalmers
Founder and CEO, Image Relay
Image Relay Raises $3.5 Million From Audeo Capital to Fuel Growth
Product Innovations and Team Expansion Planned for New FundsPRESS RELEASE UPDATED: MAR 9, 2021 13:00 EST
BURLINGTON, Vt., March 9, 2021 (Newswire.com) - Image Relay (www.imagerelay.com), the easiest-to-use digital asset management platform, announced today that it has secured Series A funding from Audeo Capital, a Boston-based boutique investment firm focused on long-term investments in technology companies. This funding provides Image Relay with $3.5 million in capital. The investment will help the company expand its sales and marketing operations and drive product innovation to develop new tools for teams to manage and deliver content.
"When we started in 2002, I was a photographer building a solution to share images online with clients. We are working with those same clients, and hundreds more, two decades later," said Skye Chalmers, Image Relay's CEO. "What has always driven this company is creating a solution for our customers to tell stories about who they are and what they do. The Audeo team understands that commitment and wants to help us deliver tools that make it simple to tell amazing stories and stand out in our crowded world. We couldn't be happier to have such a strong partner."
Image Relay is coming off of a successful year where they saw significant growth and outstanding customer retention despite significant economic disruptions from the global pandemic. Audeo Capital was impressed with Image Relay's long-term relationships with customers, which now total more than 400 around the world.
"Right now the name of the game for brands is being able to break through the noise with compelling and engaging stories," said Jared Melillo, Partner at Audeo Capital. "The team at Image Relay has built an incredible platform and has a spectacular track record for helping companies manage and share those kinds of stories. We are thrilled to partner with them as they expand to new areas and serve creative teams navigating the explosion in e-commerce and direct to consumer storytelling."
"Having been a technology founder and operator, I understand the power of creating a product that people genuinely enjoy using," said Robert Forman, Managing Partner at Audeo. "Skye and the team at Image Relay have built that product, while creating a brand that resonates with their customers. With these additional resources, Image Relay will emerge as the leading platform for teams to manage their ever-growing content demands."
With the funding, Image Relay will expand their product offerings and make important UX and architecture enhancements. Image Relay plans dozens of new integrations with tools creative teams use every day and new solutions for teams to manage and distribute content for e-commerce. Image Relay will also expand its executive team with leaders in product and customer success.
Started in 2002, Image Relay launched the first cloud-based digital asset management solution for organizations to store, organize, and manage their creative content. It has been consistently recognized as the highest-rated digital asset management solution by verified user reviews on G2, the leading software review site. Image Relay is also one of the few certified B Corporation software companies. Becoming a B Corp in 2014, Image Relay joined a community of thousands of companies to use business as a force for good and consider impacts of decisions on their employees, their community, and the environment.
Image Relay's digital asset management platform now helps more than 100,000 professionals organize, manage, and share their creative content. Today, hundreds of teams across the world use Image Relay, including Ben & Jerry's, Citrix, Cabot Cooperative, SurveyMonkey, Seventh Generation, University of Texas, and Children's Miracle Network Hospitals.
About Image Relay:
Image Relay is committed to making it easy for brands and organizations to tell amazing stories. They are a Vermont-based software-as-a-service (SaaS) company offering a digital asset management solution that helps teams organize, manage, and share creative content. Image Relay is used by 400 companies throughout the world. To learn more, visit www.imagerelay.com.
About Audeo Capital:
Audeo Capital is a Boston-based boutique investment firm that invests in outstanding expansion stage technology companies poised for accelerated growth. Audeo is committed to long-term investment partnerships with exceptional leadership teams to help accelerate growth and drive increasing customer value. To learn more, visit www.audeocapital.com.